Israel Votes in Poll Seen as Referendum on Netanyahu
TEHRAN (Tasnim) - Polls opened in Israel in a crucial election seen as a referendum on Prime Minister Benjamin Netanyahu, who ruled out a Palestinian state as part of a last-ditch appeal to right-wing voters.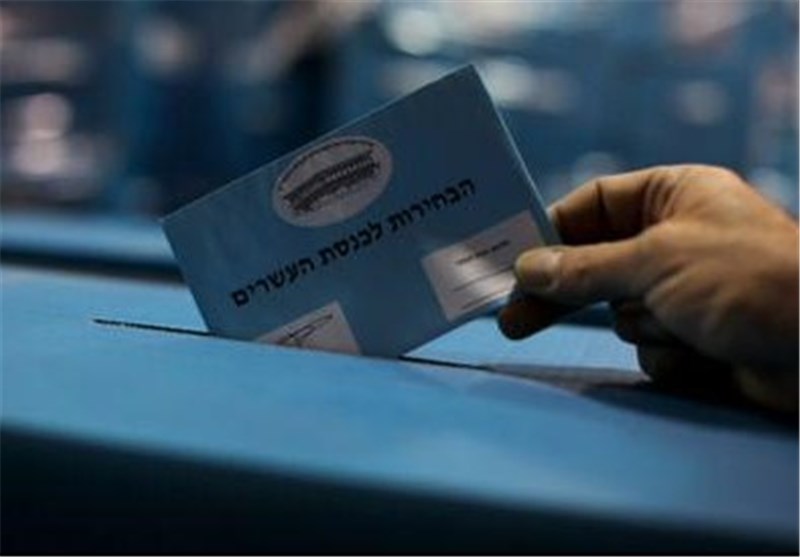 Around six million Israelis are eligible to take part in the vote on Tuesday to elect 120 deputies for the Knesset, or parliament, with polling stations opening at 7:00am (0500 GMT).
Shortly after the polls opened, Netanyahu and his family cast their ballots at a polling station in West Jerusalem.
The latest opinion poll shows Netanyahu's ruling Likud party behind the centre-left Zionist Union led by Isaac Herzog., Al Jazeera reported.
On Monday night, Netanyahu ruled out a Palestinian state if re-elected, and vowed to keep building East Jerusalem settlements.
Having previously hinted that he would accept a Palestinian state, Netanyahu reversed course, citing risks in the region.
"Whoever moves to establish a Palestinian state or intends to withdraw from territory is simply yielding territory for radical Islamic terrorist attacks against Israel," he told the Israeli news site NRG.
Asked if that meant a state would not be established if he remained prime minister, he said: "Indeed."
Earlier, Netanyahu also paid a last-minute visit to Har Homa, which the international community considers an illegal settlement, and declared that Jerusalem will remain undivided.
The Palestinians seek East Jerusalem as their capital.