Remains of Iraqi Troops Found in Mass Grave in Yathrib
TEHRAN (Tasnim) - The remains of Iraqi soldiers have been found at a mass grave in the town of Yathrib, about 170km north of Baghdad, after reportedly being killed by the Islamic State in Iraq and the Levant (ISIL) terrorist group.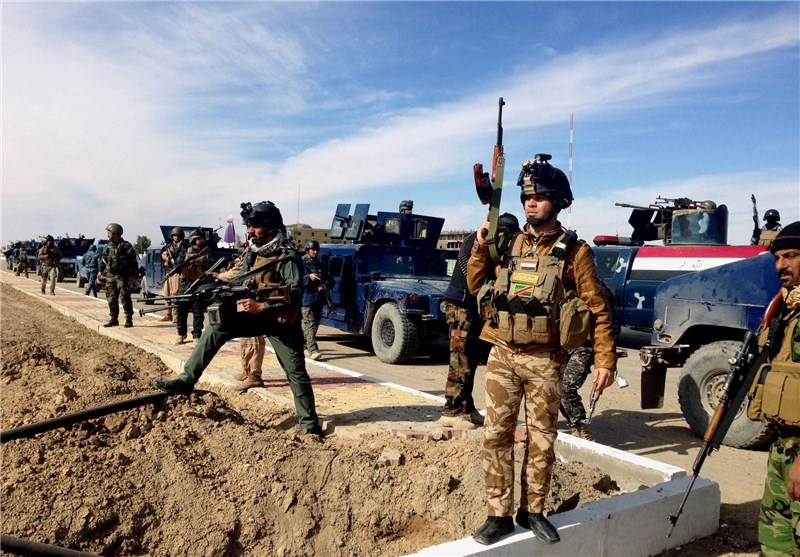 An official security source told local media on Monday that a mass grave containing the remains of the troops was found in the town, with the soldiers thought to have been killed by ISIL.
The source said it was unclear how many bodies had been been discovered, but said uniforms had been found in the graves. He added that work to uncover the remains was ongoing.
The find comes as the Iraqi army, supported by volunteer fighters, said it was laying "full siege" to Tikrit, north of Yathrib, with ISIL fighters now surrounded, Al Jazeera reported.
The military - backed by at least 20,000 Shiite fighters - has been fighting to regain control of Tikrit, Saddam Hussein's hometown.
Khaled al-Obeidi, Iraq's defence minister, said operations to recapture Tikrit had been on hold for nearly a week, with the army trying to minimise casualties by not rushing the final assault.
"When we see that the time is right for the Tikrit alliance, we will storm in as quickly as possible," he said.
"Tikrit is under full siege. We are taking caution to not take any losses and to protect civilians in the city."
The Tikrit siege is one of the first major operations in which the US-led coalition is not taking part, with US officials saying they were not asked to participate.