Turkish Cartoonists Convicted for Insulting Erdogan
TEHRAN (Tasnim) – A Turkish court sentenced two cartoonists to 11 months and 20 days in jail for insulting President Recep Tayyip Erdogan.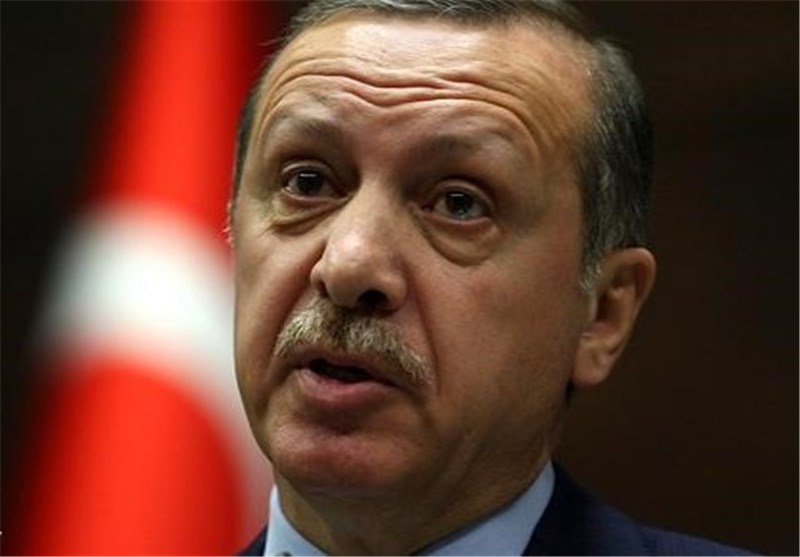 The Istanbul court on Wednesday ruled to convert the sentence into a fine of 7,000 Turkish liras (approximately $2,700) for cartoonists Bahadir Baruter and Ozer Aydogan working for Penguen, a popular satirical magazine in Turkey.
The cartoon published in August 2014 displays then newly-elected Erdogan entering the presidential palace as he calls it a "dry" welcome, adding, "At least we could have slaughtered a journalist."
The two cartoonists were the latest ones prosecuted for purported insults against Erdogan.
According to a statement by Penguen, a citizen filed a complaint to the prime ministry's information office following the publication of the cartoon, claiming that the circular hand gesture of the aide in the cartoon, who is holding the buttons of his jacket, implies homosexuality.
In the email he sent, the citizen argued that the depicted aide was making a so-called "ball" gesture, which represents homosexuality in Turkish slang, the magazine said.
The information office then notified the prosecutor's office, which resulted in an indictment bill and a court case on the cartoon.
Erdogan's lawyers were involved in the case as the intervening party after the first trial on March 19 was covered by the media, a source close to the case told Al Jazeera.
The prosecutor could open a court case without a complaint by the wronged party as the case was about a state official rather than a regular citizen, the source said.