President Rouhani Writes Obama as Nuclear Talks Enter Final Stage
TEHRAN (Tasnim) – The White House said that a letter from Iran President Hassan Rouhani for US President Obama had been passed to US negotiators in Lausanne, Switzerland, as top US and Iranian diplomats and nuclear experts held another intense day of closed-door meetings March 26.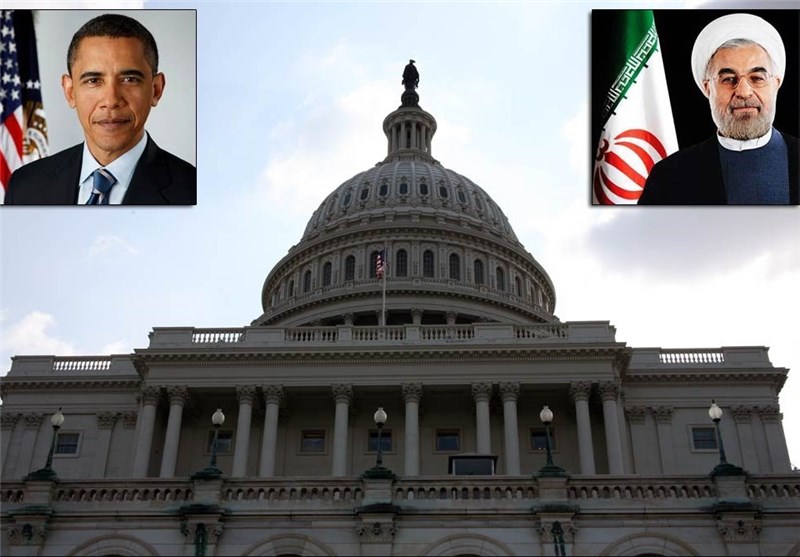 "I can confirm that a letter from President Rouhani to President Obama was passed to the US negotiating team in Lausanne," Bernadette Meehan, the spokesperson for the US National Security Council said.
Rouhani also sent letters to the other leaders of the Group 5+1(the five permanent members of the UN Security Council plus Germany) and held phone calls March 26 with Russian President Vladimir Putin, British Prime Minister David Cameron, French President Francois Holland, and his Chinese counterpart Xi Jinping.
Cameron and Rouhani, in their first phone call ever, "expressed their commitment to securing a deal," a spokesperson for Cameron said in a read-out of the call. "They both agreed that the ongoing discussions in Switzerland and the possibility of securing a political framework by the end of the month presented a historic opportunity."
Kerry and Iran Foreign Minister Mohammad Javad Zarif held over two and a half hours of one-on-one talks on Thursday, in addition to talks with their broader teams. US Energy Secretary Ernest Moniz and the head of the Atomic Energy Organization of Iran Ali Akbar Salehi and technical experts also met throughout the day.
Political directors from the G5+1 and Iran held a plenary meeting in Lausanne yesterday, and are expected to hold another round on March 27, Iranian Deputy Foreign Minister Abbas Araghchi said.
Other foreign ministers from the G5+1 (also known as the P5+1 or E3+3) are expected to arrive in the Swiss city on the weekend, with France's Laurent Fabius set to arrive March 28. Russia's Foreign Minister Sergei Lavrov may come on March 29, Russia's Sputnik News reported, though it has not been officially confirmed.