Iranian FM Urges Efforts for Enhancing Regional Stability
TEHRAN (Tasnim) – Iran's foreign minister called on all regional countries to adopt responsible policies and strive for establishing stability in the region.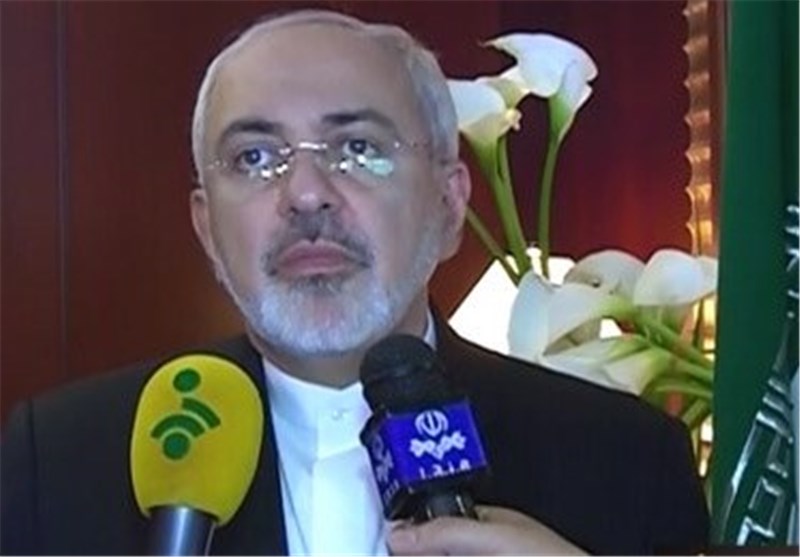 "Under the current circumstances, every country's efforts should aim to uphold stability and prevent the spread of insecurity in the region," Mohammad Javad Zarif said on Thursday in reaction to recent remarks by the Turkish president against the Islamic Republic.
Turkish President Tayyip Erdogan accused Iran on Thursday of trying to dominate the Middle East and said its efforts have begun annoying Ankara, as well as Saudi Arabia and Persian Gulf Arab countries.
Turkey earlier said it supports the Saudi-led military operation against Houthi movement in Yemen and called on the group and its "foreign supporters" to abandon acts which threaten peace and security in the region.
Zarif said those who have caused "irreparable damage (to regional stability) due to their strategic mistakes and ambitious policies should make efforts to help restore stability to the region (instead of leveling accusations against Iran)".
He was probably referring to Ankara's policies in support of terrorist groups operating in Syria.
The Iranian top diplomat, however, underlined that Tehran attaches importance to its relations with Turkey.
Zarif further referred to the crisis in Yemen and described national dialogue among Yemeni groups as the only way to restore stability and security to the Arab country.
He stressed that the Islamic Republic is ready to facilitate dialogue among Yemeni groups.
Saudi Arabia and its Persian Gulf Arab allies on Wednesday and Thursday carried out military operations in Yemen, killing dozens of civilians in Sana'a, the capital, and other cities.
Warplanes resumed bombing the Houthi-held capital on Thursday evening, shaking whole neighborhoods and terrifying residents.