Greek PM Tsipras Says He Seeks No Rift with Europe
TEHRAN (Tasnim) – Greek Prime Minister Alexis Tsipras said that he sought no rift with Europe after his cash-strapped country submitted a list of reforms to its lenders in a bid to secure much-needed funds.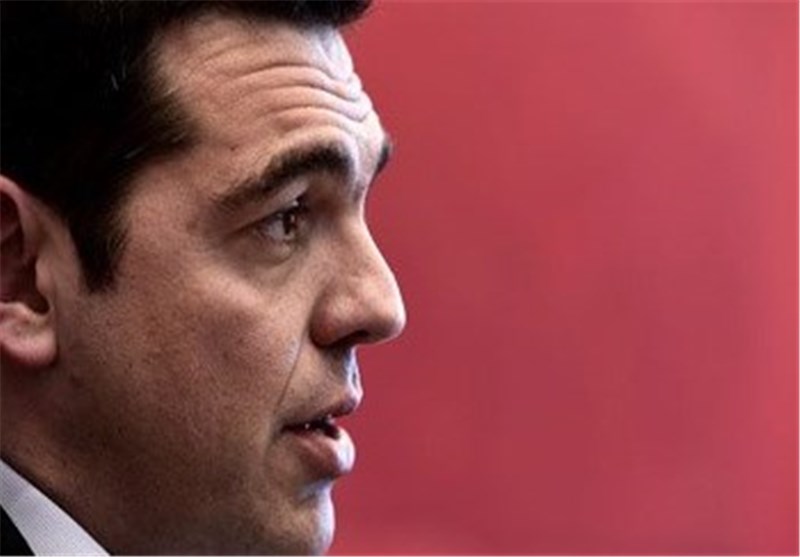 Tsipras's leftist government agreed an extension to its 240-million euro bailout funding in February, albeit with aid frozen, and now must agree on a set of reforms which it sent to its EU-IMF creditors on Friday in order to stave off bankruptcy.
The austerity-weary nation will run out of money by April 20, a source familiar with the matter said on Tuesday, if it does not unlock much-needed funding.
"The liquidity problem is naturally hampering the situation but I believe that will be tackled immediately once we reach an agreement over reforms," Tsipras said in an interview with Sunday's Real News newspaper.
After answering a question regarding government attempts to deal with corruption, Tsipras was asked whether he wanted a rift or a solution with Greece's European partners.
"My view has always been the same: a break from corruption, a solution with Europe," he replied on Saturday, according to Reuters.
Earlier Energy Minister Panagiotis Lafazanis, one of Tsipras's most left-wing ministers, hit out at a "Germanized European Union ... for tightening week-by-week the noose around the Greek economy."
Athens says its reforms will boost state revenues by 3 billion euros ($3.3 billion) in 2015, partly by tackling tax evasion, but that it will oppose any new "recessionary measures" such as further wage or pension cuts.
Discussions with EU and IMF lenders, known as the Brussels Group, will continue throughout the weekend with "much work to be done," sources told the semi-official Athens News Agency.
As talks unfold, Finance Minister Varoufakis told Vima newspaper on Sunday that the reforms would not include a rise in VAT, which had been a concern on Greece's islands where rates are lower, but changes to tax collection would be made.
Varoufakis was the center of speculation on Friday following a report in the German newspaper Bild that a Greek government source had said it was only a matter of time before he resigned. But Tsipras said Varoufakis was "one of the key members of the government".