Iran Olympic Coach Khakpour Laments Players' Lack of Focus
TEHRAN (Tasnim) - Iran Olympic coach Mohammad Khakpour was left to bemoan his side's lack of focus as it needed just a draw against Saudi Arabia but lost to the team.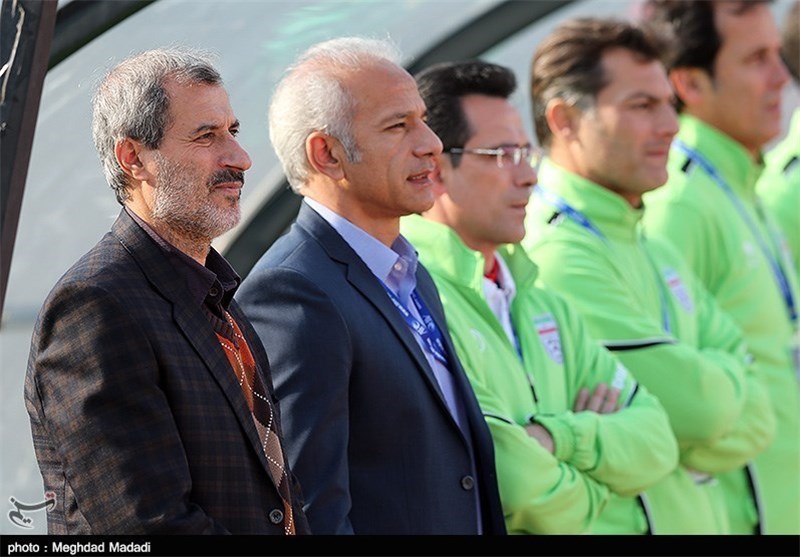 Iran suffered a bitter 2-1 home defeat against Saudi Arabia in the 2016 AFC U-23 Championship qualifiers in Tehran's Azadi Stadium on Tuesday.
"My players did their best in the match against Saudi Arabia but I think they showed a lack of concentration," Khakpour told the reporters in the post match news conference.
"We will have more plans for the future to avoid today's accidents. Don't forget, this team failed to advance from group stage in the 2014 Asian Games in South Korea but at the moment it has changed so much," he added.
"If Iran qualifies for the next stage as the second team, we have to work harder but I don't promise we will book a place in the 2016 Olympic Games," former Iran defender said.
With the result, Saudi Arabia advanced to the regional Olympic qualifying tournament as the first team.