Iran Arrests Terrorists with Long List of Crimes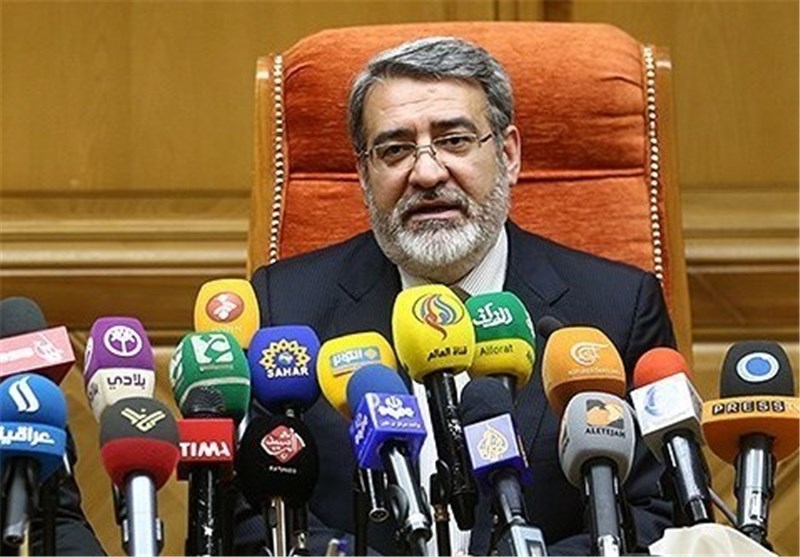 TEHRAN (Tasnim) – Iranian Interior Minister Abdolreza Rahmani Fazli said the country's security forces have arrested a group of terrorists who have committed numerous acts of terror in recent years.
Speaking at a press conference in Tehran on Monday, Rahmani Fazli said the terrorist group had carried out 90 assassinations over the past 7 years.
Commenting on the security conditions in Iran, the minister said there are no serious security problems except some acts of sabotage in remote corners due to the neighbors' lack of control over border areas.
He voiced Iran's readiness to cooperate with the eastern neighbors in counterterrorism, even outside of Iran's borders.
"We are prepared to carry out joint operations with Pakistan and Afghanistan in the fight against terrorists," Rahmani Fazli stated.
His comments came after 8 Iranian border guards were killed on April 6 in the country's southeastern province of Sistan and Balouchestan when assailants coming from Pakistan opened fire on them in an ambush and escaped across the border.
Attacks on the Iranian border guards are not rare along the eastern borders. Tehran says the responsibility lies with the neighbors to prevent the terrorist groups from crossing the border and entering Iran.
Iran and Pakistan signed a security agreement in February 2013, under which both countries are required to cooperate in preventing and combating organized crime and terrorism.