Talks Continue in NY to Reach Initial Draft of Iran Nuclear Deal
TEHRAN (Tasnim) – A new round of talks between diplomats from Iran and the European Union was held in New York, with the parties working hard to draw up the first draft of a comprehensive agreement on Tehran's nuclear energy program.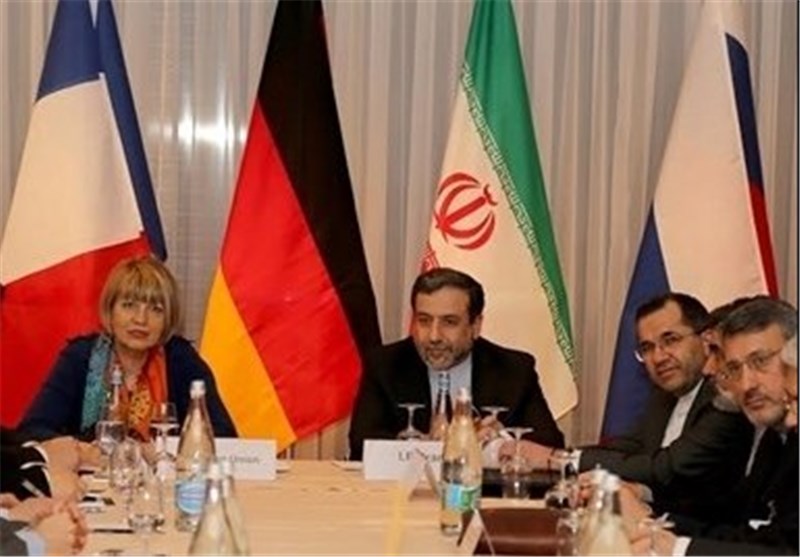 Ranking diplomats from Iran and the EU began the new round of nuclear talks in New York on April 30.
The negotiations, held on the sidelines of the 2015 Review Conference of the Parties to the Treaty on the Non-Proliferation of Nuclear Weapons (NPT), are expected to continue until May 5.
Iranian negotiators Abbas Araqchi and Majid Takht Ravanchi have held several long meetings with the EU deputy secretary general for the external action service, Helga Maria Schmid, over the past days.
Sunday's talks will not reportedly include any diplomatic meeting and the negotiating parties are expected to hold only internal consultations.
Talks on drafting the text of a final accord will restart in Europe after New York, but the time and venue has yet to be set.
On Saturday, Araqchi hoped that the first draft of the long-awaited deal, including "all points", would be reached within the next days.
"It will be a tough task. This first draft will be full of disputed issues and will include parentheses and brackets, and decisions should be made about them in the future," Araqchi said.
In separate comments, Iranian negotiator Hamid Baeedinejad said the parties are busy discussing the removal of anti-Iran sanctions under a lasting accord.
"The efforts to terminate those sanctions contain multiple legal and technical complications, which require a lot of discussion with the Western side, including the US and Europe," he noted.
Iran and the Group 5+1 (Russia, China, the US, Britain, France and Germany) are in talks to hammer out a lasting accord that would end more than a decade of impasse over Tehran's peaceful nuclear program.
On April 2, the two sides reached a framework nuclear agreement in Lausanne, Switzerland, with both sides committed to push for a final deal until the end of June.