Syrian Army Retakes Town from Terrorists
TEHRAN (Tasnim) – The Syrian army forces managed to retake the town of Midaa in Eastern Ghouta near the capital, Damascus, from terrorist groups, media reports said on Sunday.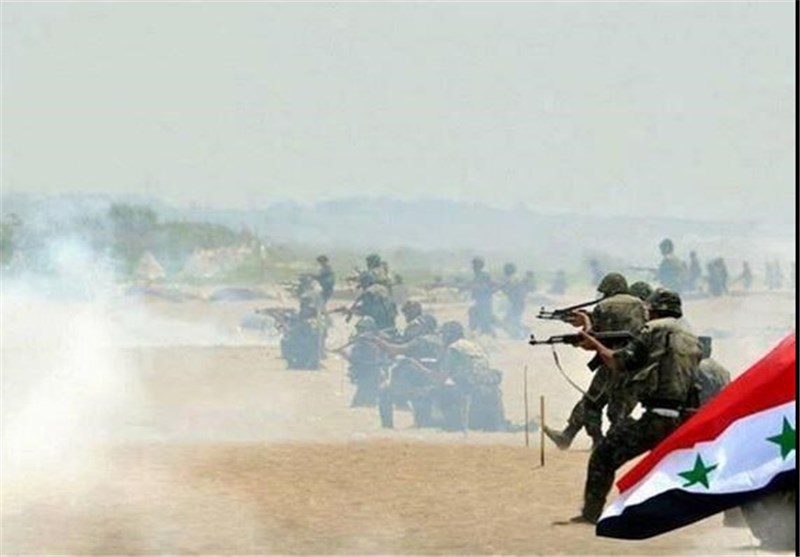 The Syrian army mounted major military operations in the area, which led to the killing of dozens of terrorists and the recapture of Midaa, the Lebanese-based Al Mayadeen TV channel reported.
According to informed military sources, the army also managed to kill a number of terrorists and destroy their weaponry and ammunition in the town of Sa'sa', southwest of Damascus.
The sources added that the special forces of the Syrian army in another operation targeted militants from al-Nusra Front and Jaish al-Fat'h terrorist groups in Kafir on the outskirts of Idlib.
Syria has been gripped by civil war since March 2011. In the past four years, more than 200,000 people -overwhelmingly civilians– have died in Syria and around 4 million Syrian people are now refugees in other countries. Another 7.6 million are displaced inside Syria.