Iran's Aid Ship to Dock in Djibouti for Possible Inspection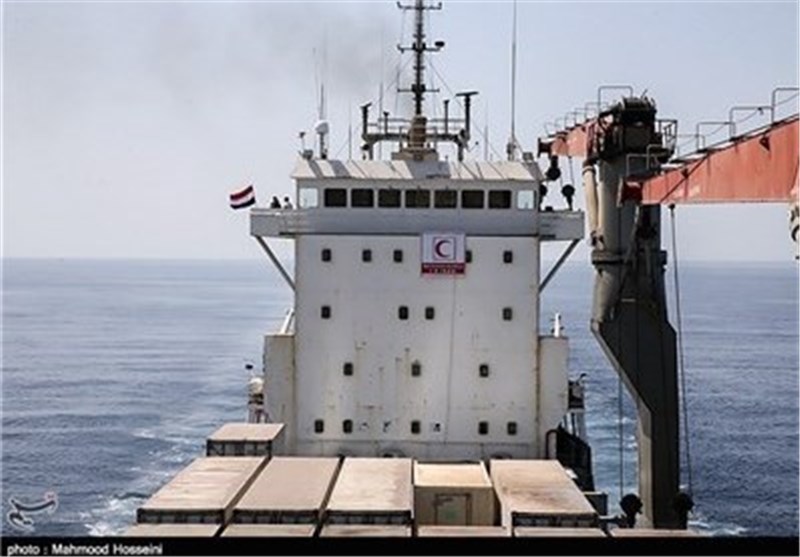 TEHRAN (Tasnim) – The Iranian cargo ship carrying 2500 tons of humanitarian aid for the people of war-torn Yemen is heading toward the Horn of African country, Djibouti, in a bid to be possibly inspected by the International Committee of the Red Cross.
According to Tasnim dispatches, the "Nejat" (Rescue) aid ship, which is due to finally deliver the humanitarian aid to Yemeni port of Hodeida, will dock in Djibouti for possible inspection by the ICRC officials.
Nejat ship filled with humanitarian supplies for Yemen is sailing in the international waters of Gulf of Aden to deliver the consignment of foodstuff and medicine to the war-hit people of Yemen, who are under a siege imposed by a Saudi-led coalition.
The possible inspection will come one week after Iran's Foreign Ministry Spokeswoman Marziyeh Afkham stressed that Tehran will not allow any country involved in Yemen conflict to inspect the Iranian cargo ship.
"The countries involved in Yemen war will not be permitted to inspect the ship carrying Islamic Republic of Iran's humanitarian aid," Afkham said at the time.
The Saudi-led coalition has insisted it would deny entry to the Iranian ship without prior permission from the coalition forces.
In reply, Afkham on Wednesday stressed that Tehran has coordinated with international bodies the dispatch of the aid ship, and warned against any measure to disrupt the aid delivery.
Not only Iran, but also all international bodies would react to such disruptive moves.
The Saudi-led coalition has resumed airstrikes on Yemen after the five-day humanitarian pause, in which international agencies could assist local residents and evacuate the injured.