No Link between Nuclear Talks, Call for Interviews with Iranian Scientists: Zarif
TEHRAN (Tasnim) – The issue of interviews with Iranian nuclear scientists has nothing to do with the nuclear talks between Iran and six world powers, foreign minister and lead negotiator Mohammad Javad Zarif said.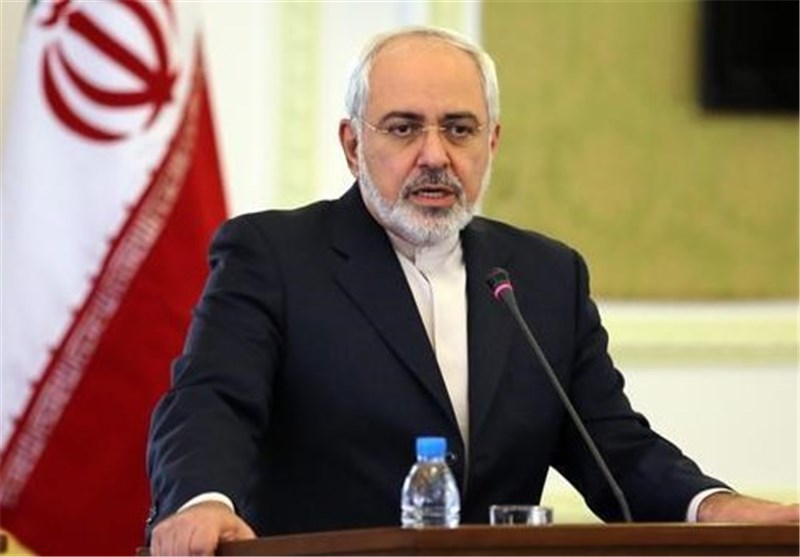 Speaking to ICANA, Zarif described the call for interviews with the country's nuclear scientists as a "subordinate" matter that has no links with the core of the nuclear negotiations between Tehran and the Group 5+1 (Russia, China, the US, Britain, France and Germany).
Iran has been taking measures over the past 10 years to deal with the "claims and excuses", he said, referring to the West's requests for interviews with the Iranian nuclear scientists.
The top Iranian diplomat further reaffirmed that the country's negotiating team "fully obeys" Supreme Leader of the Islamic Revolution Ayatollah Seyed Ali Khamenei's instructions on all aspects of the nuclear negotiations.
On May 20, Ayatollah Khamenei ruled out any request for interviews with Iranian nuclear scientists, describing it as an instance of "interrogation".
"I would not let foreigners come (here) and talk to the Iranian nation's dear scientists..., who have expanded this wide knowledge to this stage," the Leader stressed.
Iran and the Group 5+1 (also known as the P5+1 or E3+3) are in talks to hammer out a lasting accord that would end more than a decade of impasse over Tehran's peaceful nuclear program.
On April 2, the two sides reached a framework nuclear agreement in Lausanne, Switzerland, with both sides committed to push for a final deal until the end of June.
Diplomats from the two sides are now drafting the text of the final accord, known as the Joint Comprehensive Plan of Action (JCPOA).