Saudi Forces Arrest Protesters in Eastern Province
TEHRAN (Tasnim) – Saudi security forces on Tuesday detained a number of young protestors participating in a funeral ceremony held for those killed in a recent terrorist attack on a Shiite mosque in Qatif, eastern Saudi Arabia.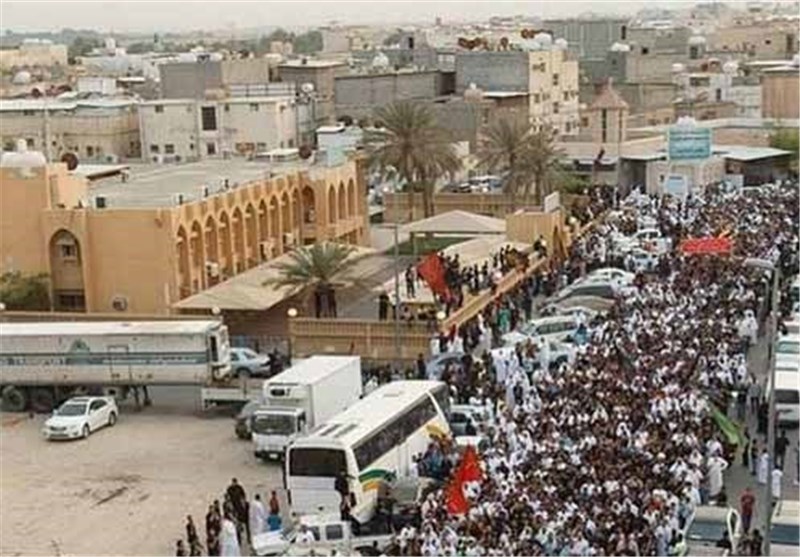 Al-Alam TV has cited sources in the Arab country as saying that Saudi forces raided a couple of districts in Qatif and arrested several young people attending the funeral ceremony.
Qatif citizens have condemned the arrests and called for the immediate release of those detained.
They have also warned the Saudi regime of the consequences of continued disrespect for the residents of this region.
The arrests came a few days after a terrorist bombing on a Shiite mosque in eastern Saudi Arabia killed four people on Friday in the second case of such attacks in two weeks.
The Islamic State in Iraq and the Levant (ISIL) terrorist group claimed responsibility for the attack, according to a statement posted to Twitter by its supporters.
A week earlier, another suicide bombing at a Shiite mosque had killed 21 people in the same province.
Security threats against Shiite citizens in Saudi Arabia have sharply escalated, and the Saudi regime has resorted to crackdown on the people who protest at the situation.