Iranian Cleric Underlines Need for Proximity among Islamic Sects
TEHRAN (Tasnim) – Secretary General of the World Forum for Proximity of Islamic Schools of Thought (WFPIST) Ayatollah Mohsen Araki highlighted the necessity for unity among the followers of all Islamic sects.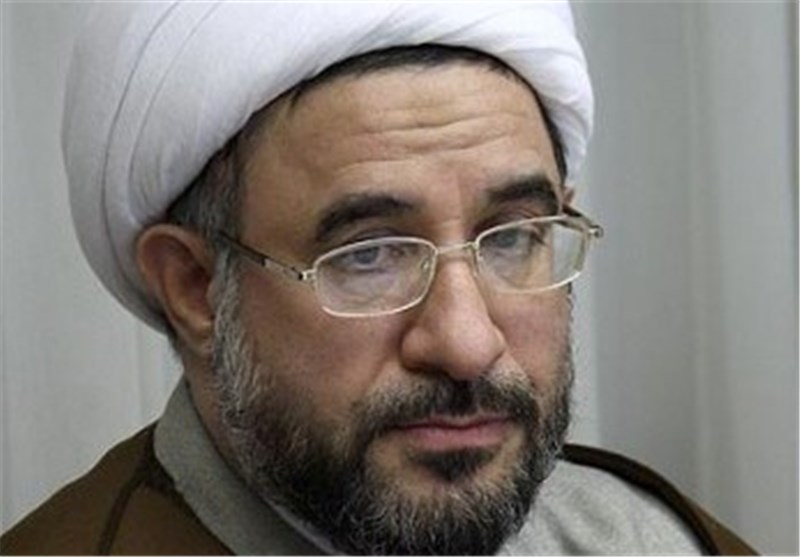 Today, proximity among Islamic schools of thought is among the most essential missions of conscious and insightful Muslims, Ayatollah Araki said in a Tuesday meeting with a number of Turkish Muslim scholars in Istanbul.
The Iranian cleric further warned of enemy plots to cause rifts among Shiites and Sunnis, and called on Muslims to stay united against them.
His remarks came a few days after Supreme Leader of the Islamic Revolution Ayatollah Seyed Ali Khamenei warned against enemy plots to spread discord and disunity among Muslims, and called on Shiites and Sunnis to boost unity to thwart the plots.
"Today, you can see that one of the main policies of the hegemonic powers is (fomenting) discord in the Islamic world," Imam Khamenei said last Thursday, in an address to a ceremony marking the 26th anniversary of the demise of Imam Khomeini (RA), the late founder of the Islamic Republic of Iran.
Ayatollah Khamenei then urged Muslims, both Shiite and Sunni, to strive to enhance unity and stay vigilant against the plots of the enemies, who seek discord in the Muslim world.
Elsewhere in his Tuesday remarks, Ayatollah Araki noted that the West is seeking to change the identity of Muslims by dominating the Islamic world.
"They changed our Islamic identity and even our clothing and culture," Ayatollah Araki said, adding that Muslims' "inaction" is what the Western cultural war is aimed at.
He also referred to the ongoing regional wars among Muslims, saying that the enemies of Islam, particularly the US and the Zionist regime, are behind the bloody wars in the Middle East.
The World Forum for Proximity of Islamic Schools of Thought (WFPIST) was established in 1989 following a recommendation by the Supreme Leader.
The WFPIST was commissioned to promote unity among the followers of the entire Islamic schools of thought, and has held international conferences on Islamic Unity every year since then.