'No Agreement' as Yemen Peace Talks End in Geneva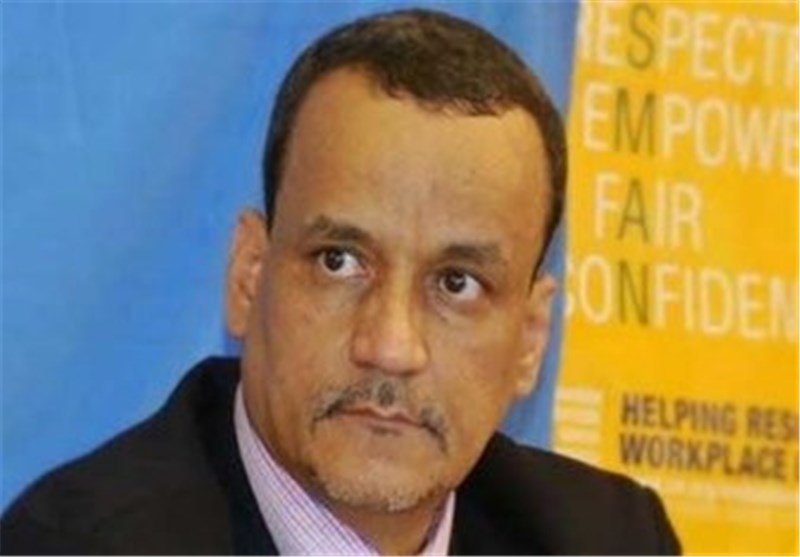 TEHRAN (Tasnim) – Yemen peace talks ended in Geneva with no agreement, but the United Nations said it was still optimistic a ceasefire could be reached "pretty soon".
"I won't beat around the bush. There was no kind of agreement reached," the UN's special envoy for Yemen, Mauritanian diplomat Ismail Ould Cheikh Ahmed, said on Friday.
But he hailed "certain positive signs" in his negotiations with the warring factions, adding both sides seemed to agree on the need for a ceasefire.
"We feel that it requires simply some further consultations and that we can achieve it pretty soon," said the envoy, who will now head to New York to brief UN chief Ban Ki-moon and the Security Council.
No date has yet been set for a fresh round of talks, but the Mauritanian diplomat said he hoped a desperately needed humanitarian pause in the fighting could be put in place before any new talks.
"I am disappointed, we did everything to make the talks a success but there were too many obstacles, especially the demand for a withdrawal," the leader of the Houthi delegation Hamza al-Houthi told AFP.
"We cannot withdraw and leave a vacuum. But I am hopeful that we will be able to talk again in the near future."
Ban launched the high-stakes Geneva negotiations on Monday with an appeal for a two-week humanitarian truce during the holy Muslim month of Ramadan.
On March 26, Saudi Arabia and some of its Arab allies began to launch deadly airstrikes against the Houthi Ansarullah movement in an attempt to restore power to the fugitive former President Abd Rabbuh Mansour Hadi, a close ally of Riyadh.
According to Yemen's Health Ministry, the airstrikes have killed more than 2,300 people, including 229 women and 411 children. More than 8,000 others have been also injured in the attacks, including 581 women and 766 children.
The Saudi-led aerial strikes have targeted 61 hospitals and 13 ambulances.