Iraqi Forces Cleanse Baiji of ISIL Terrorists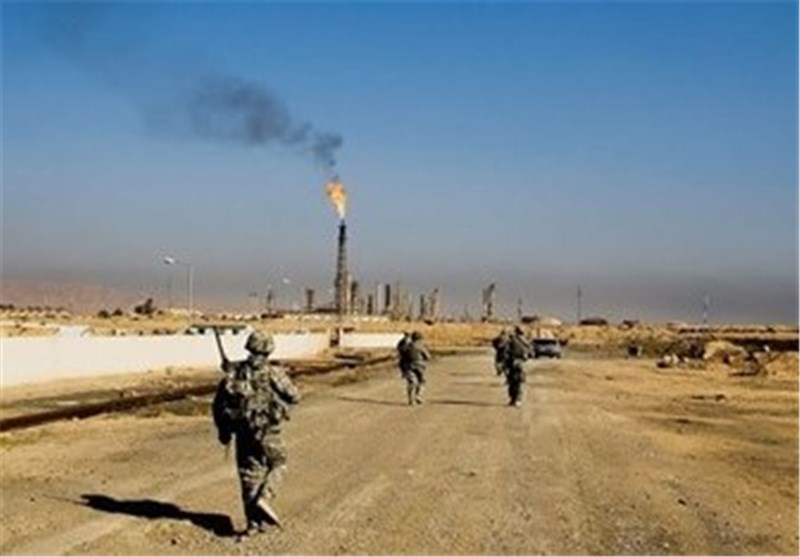 TEHRAN (Tasnim) – Iraqi troops and popular volunteer forces managed to cleanse Baiji, a city north of Baghdad, of ISIL terrorists, but the conflicts are going on between security forces and the Takfiris north of Baiji refinery.
After severe conflicts with Islamic State in Iraq and the Levant (ISIL) terrorists in three consecutive days, Iraqi forces managed to take full control of Baiji on Wednesday.
According to a report by al-Masalah news website, the ISIL terrorists have escaped to northern and western areas, and currently the conflicts are mainly concentrated in northern parts of Baiji refinery.
Iraq's biggest refinery complex near the town of Baiji north of Baghdad has changed hands several times over many months of fighting and is one of the main fronts in Iraq's bid to retake the third of its territory held by the terrorists.
The clean-up operation in Baiji came as an ISIL attack on Nazim al-Taqsim district in al-Anbar province was thwarted by Iraqi forces on Wednesday.
Iraq's Interior Ministry Spokesman Sa'ad Ma'an was quoted by al-Masalah news website as saying that 31 Takfiri terrorists were killed during the attack thwarted by the troops.
Iraq has been facing the growing threat of terrorism, mainly posed by the ISIL terrorist group.
The ISIL militants made swift advances in much of northern and western Iraq over the summer, after capturing large swaths of northern Syria.
However, a combination of concentrated attacks by the Iraqi military and the volunteer forces, who rushed to take arms after top Iraqi cleric Ayatollah Ali al-Sistani issued a fatwa calling for fight against the militants, have blunted the edge of the ISIL offensive.