Tsipras: Greece Treated as Austerity Laboratory
TEHRAN (Tasnim) – The Greek prime minister wants his country's debt restructured as Europe's leaders prepare for Grexit if there is no new plan from Athens.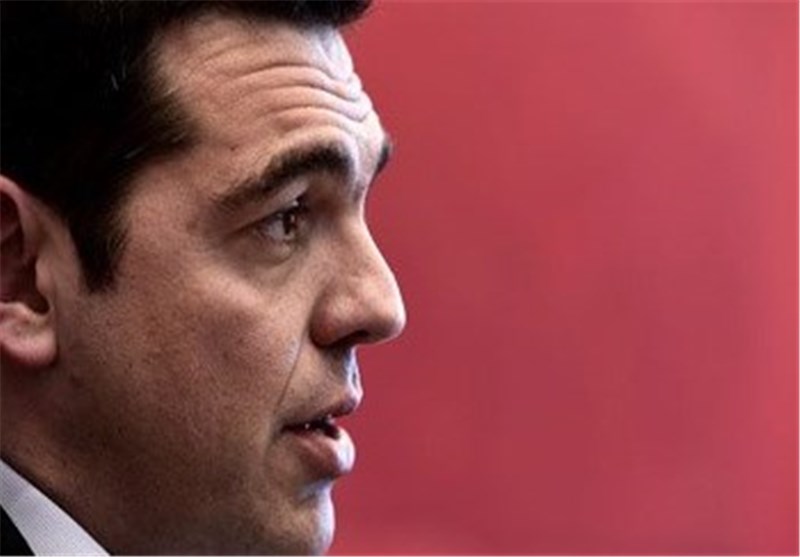 Eurozone leaders have offered Greece a final chance to present a credible rescue plan - or face a likely exit from the euro.
The leaders of all 28 EU member states will discuss any Greek proposal at a "decisive" summit on Sunday.
Athens has been told to submit a loan request and reform plan by Friday, although German Chancellor Angela Merkel wants to see commitments from Greek Prime Minister Alexis Tsipras as early as Thursday, Sky News reported.
In the meantime officials said after an emergency summit on Tuesday they were developing "detailed" plans for a so-called Grexit scenario.
Mr Tsipras, addressing the European Parliament in Strasbourg on Wednesday, warned that the No vote in the referendum was a sign that the EU needed to be democratic or it would suffer "immense difficulties in surviving".
"In many European countries, austerity programmes have been put into effect," said Mr Tsipras, adding, "However, nowhere have those programmes been so harsh and so long lasting as in Greece and it is no exaggeration to say that my country has over the past five years been transformed into an austerity laboratory."
"This experiment, I think all of us have to accept, has not been a success. Over these five years we have seen a sky rocketing of poverty, unemployment has soared ... as has debt."
"Today, the majority of the Greek people ... feel that they have no other choice other than to demand that they be given a way out of this dead end and they have expressed this in the most direct way possible and we have to implement that decision."
Without going into detail, he said he was calling for negotiations on the "sustainability of (Greek) public debt", but that "restructuring" was not designed to "provide an extra burden" on European people.
European Council President Donald Tusk earlier called the forthcoming meeting on Sunday "the most critical moment" in the history of the EU.
He added that "the euro area authorities stand ready to do whatever is necessary to ensure the financial stability of the euro area as a whole".
His comments came after the emergency eurozone leaders' meeting ended with little to show.
But a few hours later Mr Tsipras left the summit saying his country was now ready to carry out credible reforms in return for adequate funding.
Greece's new finance minister, Euclid Tsakalotos, also took a front seat in the talks and headed into the meeting with handwritten notes scrawled on hotel notepaper.
A close-up photograph showed they included the phrase "no triumphalism".
"The ball is in Greece's court. Next Sunday the final meeting will take place on Greece", Italian Prime Minister Matteo Renzi said Speaking after the meeting.
Greece is perilously close to leaving the currency after some 61% of voters rejected a new bailout deal that demanded further austerity measures.
European Central Bank chief Mario Draghi insisted his organisation would help keep Greek banks afloat until Sunday's summit.
Greek banks have been ordered to stay shut until at least Thursday, with a €60 daily limit on ATM withdrawals staying in place.
Despite celebrations on the streets after Sunday's referendum, three-quarters of Greeks say they want to stay in the euro.
Greece's economy has already shrunk 25% since 2008 and it has been suggested a euro exit could see a further 25% contraction.