EU Cancels Summit in Attempt to Stop 'Grexit'
TEHRAN (Tasnim) – The European Union has cancelled a full 28-nation summit to decide Greece's fate in the single European currency as eurozone finance ministers attempt to reach a deal with Athens in "difficult" reform-for-bailout talks.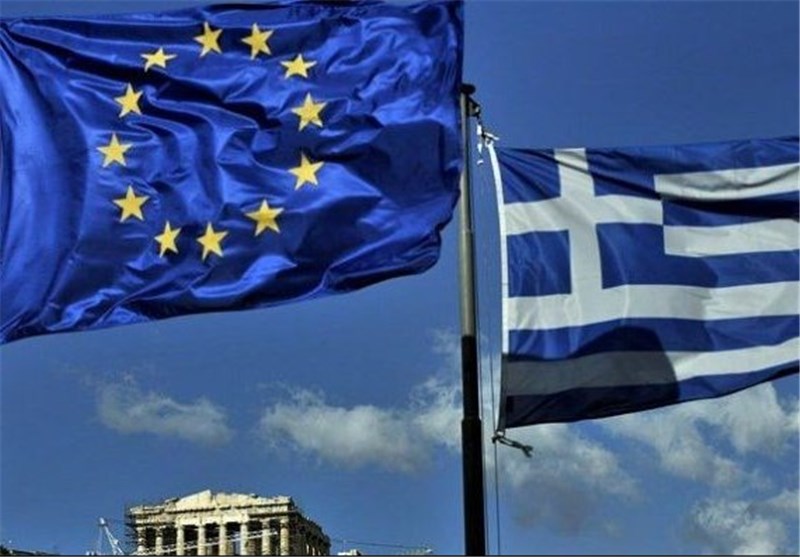 In a tweet on Sunday, European Council President Donald Tusk said a summit of 19 eurozone leaders will be held instead until talks with Greece were concluded.
The move came after divided eurozone finance ministers held talks on Greece late into the night on Friday, telling their Greek counterpart that Athens must go beyond an initial set of proposals for reforms if it wants them to open negotiations on a bailout.
Several sources said there was consensus among the other 18 ministers around the table during the "exceptionally difficult" talks that the leftist government in Athens must take further steps to convince them it would honor any new debts.
Greek officials, European finance ministers and leaders held talks in Brussels to decide whether to negotiate a third bailout for Greece to steer it away from imminent bankruptcy.
Saturday's talks wrapped up "with a real sense of distrust coming from a lot of the Eurogroup," Al Jazeera reported.
Earlier on Saturday, the Greek parliament backed a proposed bailout package with painful austerity measures from Prime Minister Alexis Tsipras' government, with 251 of 300 MPs voting in favor of the package. Such harsh austerity measures were something his leftist party was elected to counter.
'Question of trust'
Officials have voiced concern over whether or not Greece can be trusted to stick to the proposed reforms, which include spending cuts in areas such as pensions and tax hikes, to secure a three-year bailout of $59bn.
"We are still far away. It looks quite complicated," said Eurogroup chairman and Dutch finance minister Jeroen Dijsselbloem.
"On both content and the more complicated question of trust, even if it's all good on paper, the question is whether it will get off the ground and will it happen. So I think we are facing a difficult negotiation," Dijsselbloem said.
Banks in Greece have been closed for two weeks and if a deal is not reached when the markets open on Monday, some banks could collapse.
A "Grexit" would make Greece the first country to leave the eurozone and its departure would have unpredictable ramifications on both Greece and the global financial markets.