EU's Mogherini Calls Iran's Nuclear Conclusion Investment for Restoration of Peace
TEHRAN (Tasnim) – European Union Foreign Policy Chief Federica Mogherini underlined that the conclusion of nuclear talks between Iran and six world powers is a major stride for restoration of peace, tranquility and change in the region.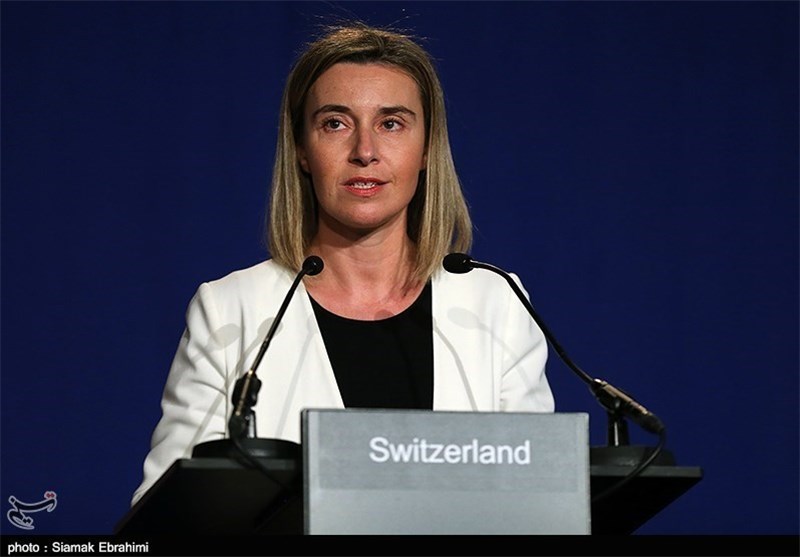 In an interview with the Italian newspaper La Stampa, Mogherini, who coordinated nuclear diplomacy with Iran on behalf of the Group 5+1 (Russia, China, the US, Britain, France and Germany) in Iran talks, hailed the nuclear conclusion as "a model to resolve other crises" in the world.
The top EU negotiator further said that the conclusion of the talks over Tehran's nuclear energy program is an important investment for restoration of peace and tranquility for Iran, the West and parts of the Middle East.
With the help of this conclusion it is possible to work for a new beginning in the Middle East and Asia Minor, she added.
The nuclear talks also gave the EU a chance to sit at the negotiating table with Russia, Mogherini said, Press TV reported.
She also emphasized that the conclusion of the talks demonstrated "what the European Union can do."
On July 14, Iran and the G5+1 group reached a conclusion on the Joint Comprehensive Plan of Action (JCPOA) in the Austrian capital of Vienna after months of intensive talks over Tehran's peaceful nuclear energy program.