Zarif Raps US Officials for War Rhetoric against Iran
TEHRAN (Tasnim) – Iranian Foreign Minister Mohammad Javad Zarif slammed US officials for repeating the "military option" rhetoric against Tehran, saying those who continue to use the language of threat are incapable of advancing diplomacy.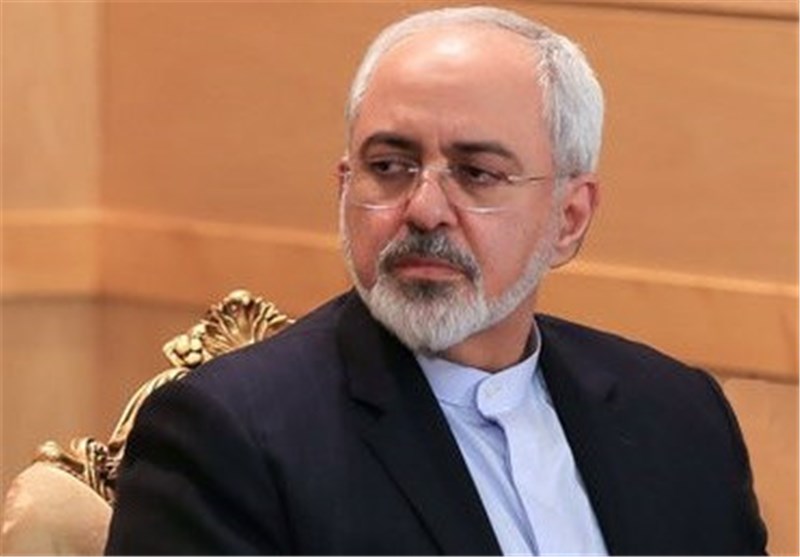 "While the world considered last week's agreement in (the Austrian capital of) Vienna as the victory of diplomacy over war and violence, unfortunately, there are still some who speak of the illegal and illegitimate use of force to achieve their illusory objectives," Zarif said on Monday.
"It seems that these people are not capable of comprehending the fact that using force to violate others' rights is not an option but is a dangerous and unwise temptation," he said.
The Iranian foreign minister added that such threats are "raised by those who lack the required capacity and capability to manage, advance and establish diplomacy."
His comments came after US Defense Secretary Ashton Carter claimed on Sunday that the deal between Iran and the Group 5+1 (Russia, China, the US, Britain, France and Germany) does not prevent Washington from using military force against the Islamic Republic.
"One of the reasons this deal is a good one is that it does nothing to prevent the military option, the US military option, which I'm responsible for," Carter told reporters aboard his plane while traveling to Tel Aviv.
White House spokesman Josh Earnest also on Friday claimed that the nuclear agreement with Iran would enhance the United States' potential military options if Iran violates the compact.