Zarif Reiterates Iran's Unwavering Support for Resistance Front against Israel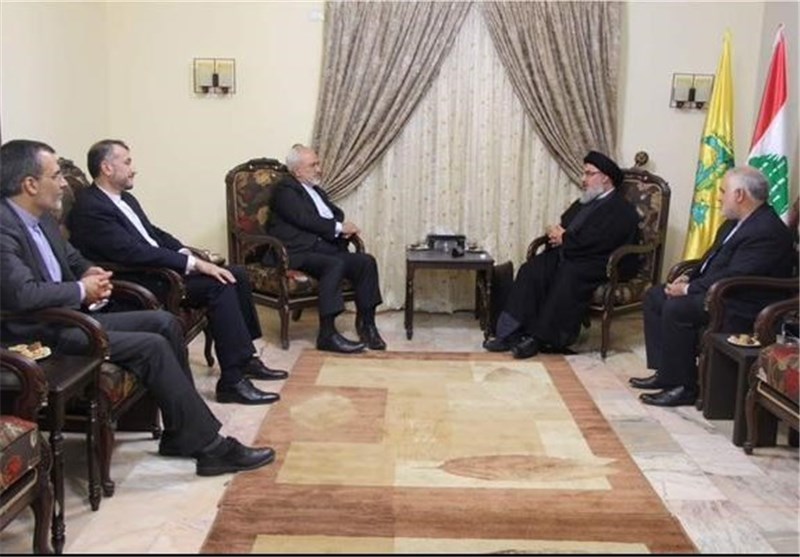 TEHRAN (Tasnim) – Iranian Foreign Minister Mohammad Javad Zarif slammed the Israeli regime for its atrocities against the Palestinian people in the occupied territories, and pledged Tehran's unwavering support for the "oppressed" nation.
"Iran has always stood by the Resistance Front against the Zionist regime and has supported the glorious moves by Lebanese, Palestinian and (other) Arab and Muslim brothers… and will always continue pursuing this honorable path," Zarif said in a meeting with leaders of a number of Palestinian and Lebanese groups in Beirut.
He further pointed to the recent successful conclusion of the nuclear negotiations between Tehran and six world powers, saying, "I can assure you that the resolution of the nuclear issue was a victory for the entire region."
Today, with the grace of God, Israeli Prime Minister Benjamin Netanyahu has been defeated and has no other excuse to cover up his crimes against the oppressed nation of Palestine and regional countries, Zarif added.
Israel has repeatedly accused Iran of pursuing non-civilian objectives in its nuclear energy program with the regime repeatedly threatening to attack Iran's nuclear facilities based on the unsubstantiated allegation.
Iran debunked the claims, arguing that as a committed signatory to the nuclear Non-Proliferation Treaty (NPT) and a member of the International Atomic Energy Agency (IAEA), it has the right to use nuclear technology for peaceful purposes.
In addition, the IAEA has conducted numerous inspections of Iran's nuclear facilities but has never found any evidence showing that Iran's civilian nuclear program has been diverted to nuclear weapons production.
Unlike Iran, Israel, which is widely believed to possess between 200 to 400 nuclear warheads, is a non-signatory to the NPT and continues to defy international calls to join the treaty.