Hezbollah Official Hails Iran as Major Regional Power
TEHRAN (Tasnim) – Lebanese Hezbollah Resistance Movement's second-in-command described Iran as an "influential" country in the Middle Eastern region, saying that the Islamic Republic has gained the power through patience and resistance.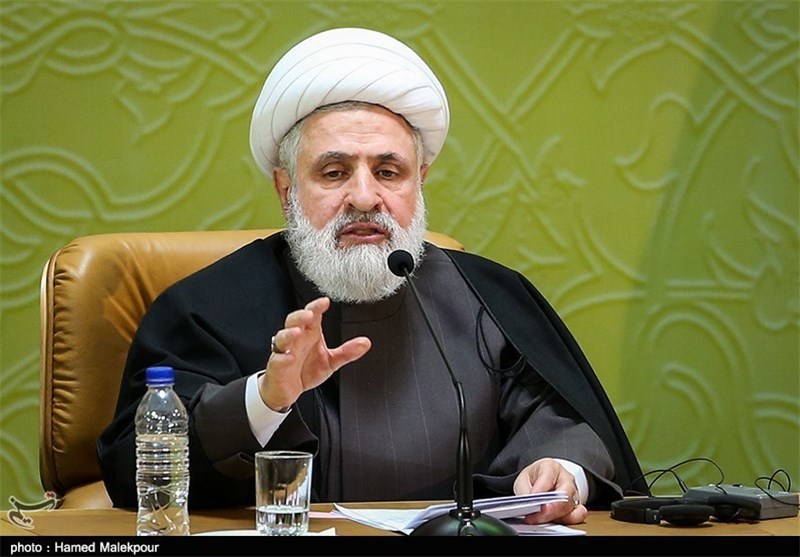 "Iran is an influential power and among those countries fighting against reactionary parties in the region," Sheikh Naim Qassem said, addressing a large congregation of worshippers here in Tehran on Friday.
The prominent Lebanese cleric further pointed to the recent conclusion of nuclear negotiations between Tehran and six world powers, saying that Iran has gained the power through patience and resistance and managed to restore its rights on the nuclear issue.
Iran and the Group 5+1 (Russia, China, the US, Britain, France and Germany) on July 14 reached a conclusion over the text of a comprehensive 159-page deal on Tehran's peaceful nuclear energy program.
The comprehensive deal between Iran and the six powers would terminate all nuclear-related sanctions imposed on Iran after coming into force.
Elsewhere in his remarks, Sheikh Qassem emphasized that the Resistance Front's campaign against Takfiri terrorists and the Zionist regime of Israel will continue until terrorists are defeated.
"If Resistance (Front) had not been there, Lebanon would have become an arena for Israel," the cleric noted.
His remarks came as Lebanese people are preparing for rally to mark the ninth anniversary of its "divine victory" against Israel in the summer 2006 war.
This year, Hezbollah will hold the ceremony at Wadi Hujair in southern Lebanon.
The summer 2006 war lasted for 33 days, killing 1,200 Lebanese, mainly civilians, and 160 Israelis, most of whom were soldiers.