Man Opens Fire on Amsterdam-Paris Train
TEHRAN (Tasnim) – A machine gun-toting attacker wounded three people on a high-speed train in France on Friday before being overpowered by passengers who included an American soldier.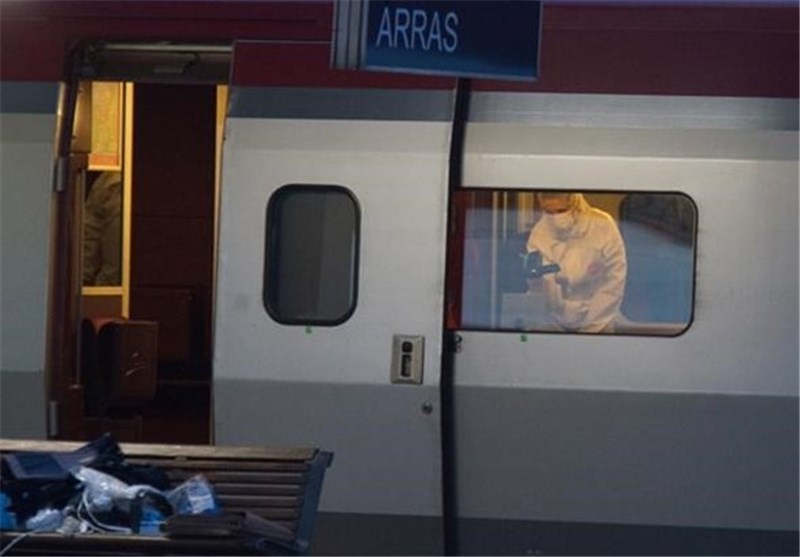 Officials said the attacker was arrested after the shooting when the Amsterdam-to-Paris train stopped at Arras station in northern France, Reuters reported Friday.
French Interior Minister Bernard Cazeneuve said the French anti-terrorism prosecutor was investigating the incident and that the gunman's motives were not known.
The wounded included the US citizen and French actor Jean-Hugues Anglade, Cazeneuve said.
Alek Skarlatos, a 22-year-old member of the US National Guard from Oregon, said his friend, who is also in the military, had been injured while he grappled with the gunman. They eventually got the attacker under control, Norman said.
"I just got back from Afghanistan last month, and this was my vacation from Afghanistan," Skarlatos said.
France has been on high security alert since militants killed 17 people in and around Paris in January, among them staff of satirical weekly Charlie Hebdo and hostages held in a Jewish shop.
A spokesman for the United States European Command confirmed that one of the passengers who had been injured was a US soldier, and said his life was not in danger.
A spokesman for French railway SNCF said on iTele television, "The man was armed with automatic weapons and blades. He was stopped by passengers." A statement from SNCF's European affiliate Thalys said the attacker got on its train in Brussels.
Police union official Slimane Hamzi said the 26-year-old man was armed with a kalashnikov and had said he was of Moroccan origin.