Iran Unveils New Missile with Pinpoint Accuracy (+Photos)
TEHRAN (Tasnim) – Iranian President Hassan Rouhani attended a ceremony on Saturday to unveil the homegrown "Fateh-313" missile, which runs on composite solid fuel and can hit targets with pinpoint accuracy within a range of 500 kilometers.
The president unveiled the domestically-made missile at the Defense Ministry's Aerospace Industries Organization on August 22, which marks the Defense Industry Day in Iran.
Fateh-313 is a new version of the Fateh-class missiles with lighter body weight. It utilizes an advanced generation of propellants with composite solid fuel and sensors, designed and manufactured indigenously.
The high standard performance of the domestic systems mounted on the new missile has been confirmed in previous test-fires.
The Defense Ministry plans to mass produce the short-range high-precision strike missile.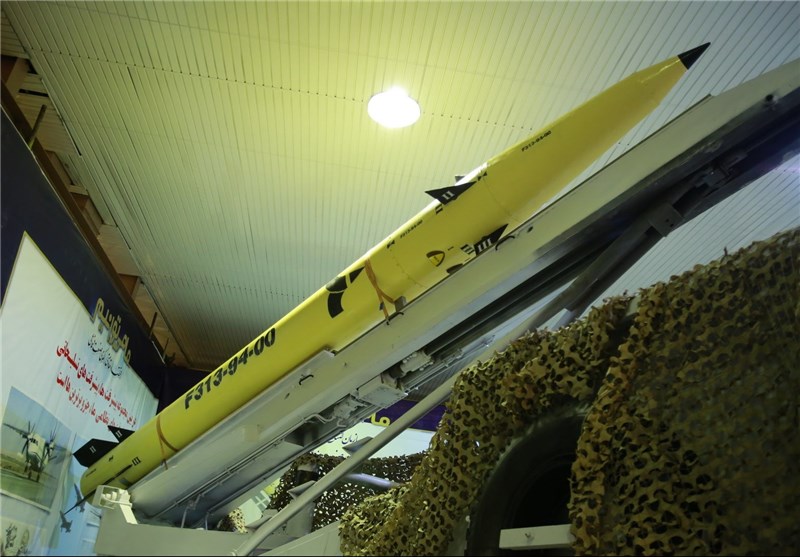 The Iranian military experts and technicians have in recent years made great headways in manufacturing a broad range of indigenous equipment, making the armed forces self-sufficient in the arms sphere.
Tehran has repeatedly stressed that its military might is defensive in nature and poses no threat to other countries.
While Iran and the Group 5+1 (Russia, China, the US, Britain, France and Germany) finalized the text of a lasting agreement on Tehran's nuclear program on July 14, Iranian officials have time and again noted that the country's military capabilities would not be affected by the Joint Comprehensive Plan of Action or a resolution that the United Nations Security Council passed later to endorse the JCPOA.