Condition of Mother of Slain Palestinian Toddler Deteriorates
TEHRAN (Tasnim) – The health of Riham Dawabsha, the mother of an 18-month-old Palestinian toddler who was killed in an arson attack carried out by Israeli settlers at the end of July, has deteriorated further, leaving her in critical condition, her family said Saturday.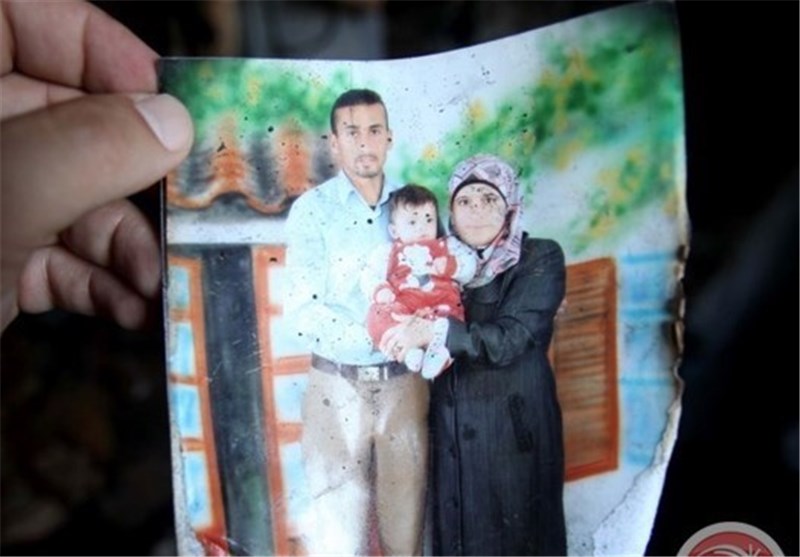 Muhammad Dawabsha, a relative of Riham's and also a doctor, told Ma'an that her blood pressure was extremely low and she was not responding to any treatment.
A spokesperson for Tal HaShomer Hospital could not be reached for comment, although Israeli newspaper the Jerusalem Post reported that the hospital had said "her life was in immediate danger, and that the coming 24 hours were vital for her."
Riham, 27, suffered third-degree burns to 90 percent of her body in an arson attack on her home in the southern Nablus village of Duma on July 31.
Her 18-month-old son, Ali, was burnt alive in the attack, while her husband, Saad, 30, succumbed to his wounds a little over a week later.
Their four-year-old son, Ahmad, was also severely burnt in the attack, although Muhammad Dawabsha said Saturday that his condition had improved.
Muhammad added that Saturday was Riham's birthday.
The crime sparked international outrage, although many Palestinians pointed out that settler attacks against the Palestinian community are common and often go unpunished by the Israeli authorities.
Israel has released nearly all suspects arrested following the arson attack.
Riham's cousin, Manor Dawabsha, told the Jerusalem Post Saturday: "If Arabs would do such a thing there is not a chance that the police would act in this way. No one has updated us on anything and the person who did this is walking free."
Israeli settlers have carried out at least 142 attacks on Palestinians in occupied East Jerusalem and the West Bank since the start of this year, according to the UN Office for the Coordination of Humanitarian Affairs.
Only 1.9 percent of complaints submitted by Palestinians against Israeli settler attacks result in a conviction, the Israeli human rights group Yesh Din reported.