GOP Governors Pen Letter to Obama on Iran Nuclear Agreement
TEHRAN (Tasnim) – Fifteen US Republican governors wrote a letter to President Barack Obama, pledging that they will take necessary steps to keep state-level sanctions against Iran in place after Tehran and world powers clinched a landmark nuclear agreement, a report said.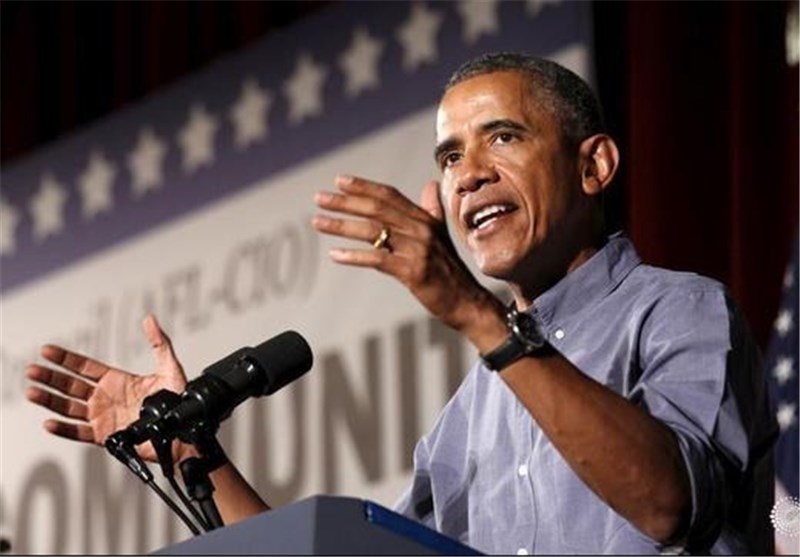 "Paragraph 25 of the Iran nuclear agreement provides that the federal government will 'actively encourage' states to lift state-level sanctions such as the divestment and contracting restriction laws," the governors wrote, Sun Shine State News reported on Tuesday.
"While Secretary Kerry confirmed in testimony before the House Foreign Affairs Committee that the agreement will not preempt state law because it is not a treaty, we are concerned about what steps your administration may take to attempt to implement paragraph 25," it further read.
"Therefore, we wish to make it clear to you in advance of any efforts to implement paragraph 25 that we intend to ensure that the various state-level sanctions that are now in effect remain in effect. These state-level sanctions are critically important and must be maintained," the governors further wrote.
Four presidential hopefuls—Governors Chris Christie of New Jersey, Bobby Jindal of Louisiana, John Kasich of Ohio and Scott Walker of Wisconsin--signed the letter. So did Governors Doug Ducey of Arizona, Asa Hutchinson of Arkansas, Mike Pence of Indiana, Phil Bryant of Mississippi, Jack Dalrymple of North Dakota, Mary Fallin of Oklahoma, Nikki Haley of South Carolina, Dennis Daugaard of South Dakota, Greg Abbott of Texas and Gary Herbert of Utah.
Earlier Tuesday, Obama cleared a significant political hurdle after he mustered enough Democratic votes to block a resolution disapproving the agreement.
Richard Blumenthal of Connecticut, Maria Cantwell of Washington, Gary Peters of Michigan and Ron Wyden of Oregon announced on Tuesday that they would endorse the accord, bringing the total number of Democratic votes to 42.
American lawmakers began on Tuesday the process of reviewing the nuclear agreement between Iran and six world powers.
If the Republican bill is not filibustered by the Democrats, Obama will be forced to use his veto pen against the resolution disapproving of the agreement.
Congress has until September 17 to vote on the nuclear agreement. A Democratic filibuster in the Senate would be a clear victory for Obama to nip the process in the bud and prevent a chance for the lobbying to kick into high gear.