EU's Juncker Demands 'Compulsory' Relocation of 120,000 Refugees
TEHRAN (Tasnim) – European Commission chief Jean-Claude Juncker unveiled a new plan Wednesday for dealing with the migrant crisis, calling on EU states to agree as early as next week to relocate 160,000 refugees from front-line countries.
September, 09, 2015 - 17:39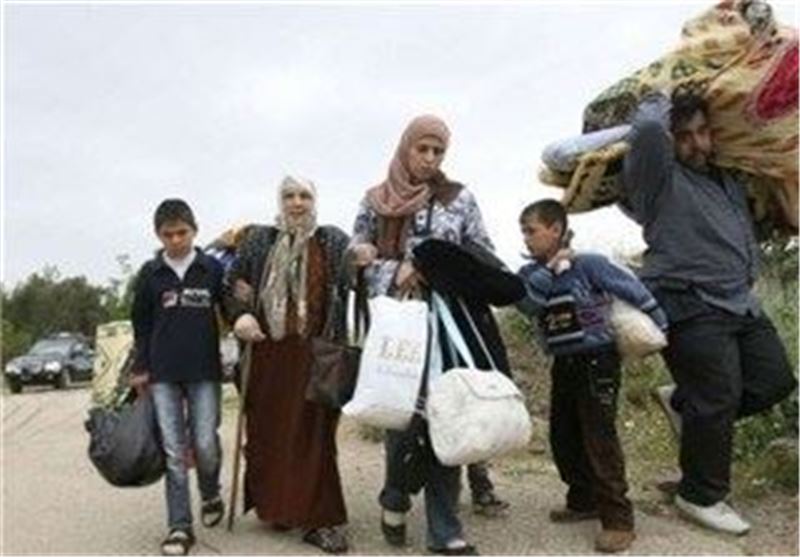 In his first State of the Union speech, Juncker urged EU states to look to historic values as it copes with the biggest flood of refugees since World War II, most of them fleeing conflict in Syria.
"Now is not the time to take fright, it is time for bold, determined action for the European Union," Juncker said to applause from the European Parliament in Strasbourg.
"It is 160,000 that Europe has to take into their arms, this has to be done in a compulsory way. I call on the [European] Council to agree to take 160,000 at the interior ministers' meeting on September 14," he said.
Juncker was referring to a new scheme for binding quotas for the emergency relocation of 120,000 refugees from overstretched Italy, Greece and Hungary, combined with a similar scheme for 40,000 refugees in Italy and Greece that he unveiled in May.
Juncker meanwhile called for a more permanent refugee relocation mechanism "to deal with crisis situations more swiftly in the future."
The European Commission would unveil a major new plan for legal migration to the EU in early 2016, in a bid to stem the number of refugees braving danger to come to the continent, he said.
Juncker also called for asylum seekers to be allowed to work when their applications are being processed, in a departure from the EU's current rules.
"I'm strongly in favor of allowing asylum seekers to work and to earn their own money when their asylum process is underway. Work is a matter of dignity," he said.
"We should do everything to change our national legislation to allow refugees to work from Day One of their arrival."
Former Luxembourg premier Juncker insisted that the EU's Schengen passport-free area would not be affected, despite strains caused by efforts to restrict the flow of migrants around the bloc.
"This Schengen system will not be abolished under the mandate of this Commission," he said.