President: JCPOA Paves Way for Iran's Further Advances in N. Technology
September, 16, 2015 - 13:29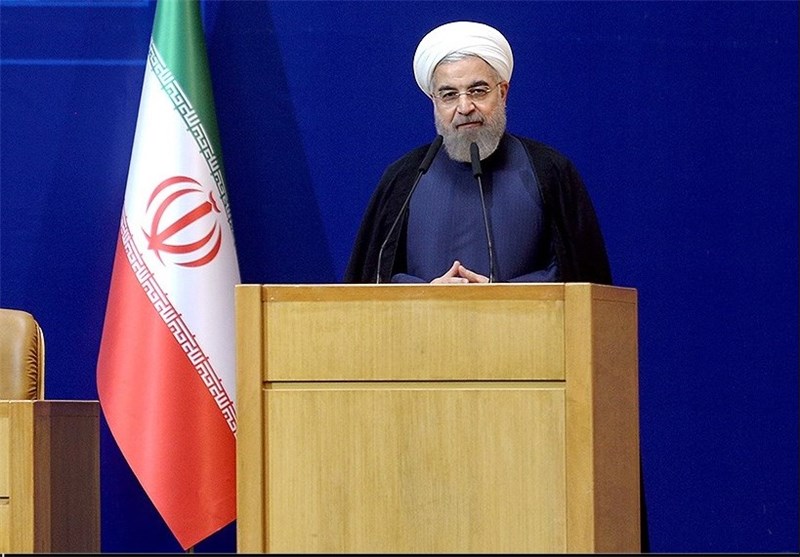 TEHRAN (Tasnim) – Iranian President Hassan Rouhani underlined that the nuclear agreement recently reached between Iran and six world powers not only preserves the country's previous achievements but also paves the way for its further advancement in peaceful nuclear technology.
Efforts made in the nuclear negotiations were not only aimed at preserving the previous achievements, Rouhani said, addressing a gathering of managers of the Iranian knowledge-based companies in Tehran on Wednesday.
It has rarely been explained to the people that in this agreement, grounds have also been paved for faster growth in research, development and new knowledge in the field of peaceful nuclear technology, he added.
The Iranian president further pointed to the economic sanctions and the "wrong" Western resolutions against the Islamic Republic, saying the anti-Iran resolutions have been annulled.
He went on to say that the sanctions will also be lifted and a new atmosphere will be created for the country's growth in science and trade.
The remarks came against the backdrop of a new wave of renewed interest in ties with Iran after Tehran and the Group 5+1 (Russia, China, the US, Britain, France and Germany) on July 14 reached a conclusion over the text of a comprehensive 159-page deal on Tehran's nuclear program.
The comprehensive nuclear deal between Iran and the six powers, also known as the Joint Comprehensive Plan of Action (JCPOA), would terminate all nuclear-related sanctions imposed on Iran after coming into force.
Experts believe that Iran's economic growth would rise remarkably after the final nuclear deal takes effect.