Iran Unveils New Homegrown Drone (+Photo)
September, 23, 2015 - 13:47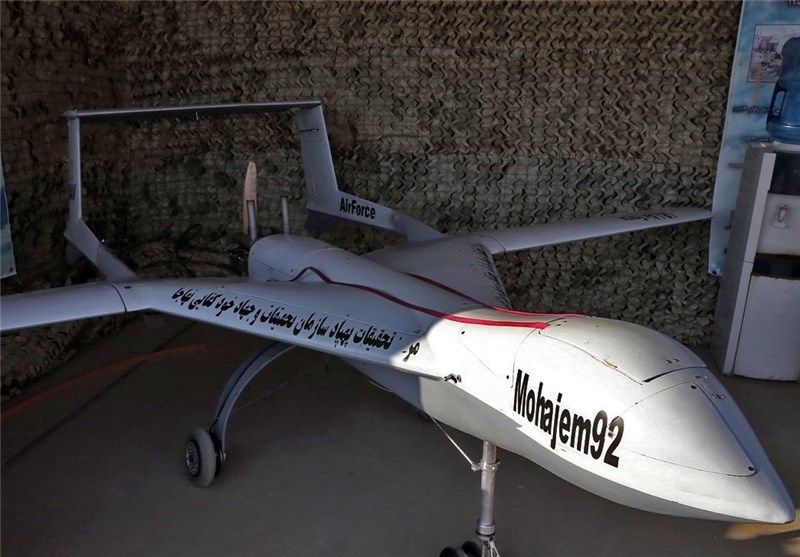 TEHRAN (Tasnim) – The Islamic Republic of Iran Air Force (IRIAF) on Wednesday unveiled a new indigenous drone named "Mohajem (Attacker) 92" with a range of 500 kilometers.
Mohajem 92 enjoys 6-hour flight endurance and is able to fly as fast as 200 kilometers per hour at the sea level.
The new homegrown drone has a weight of 80 kilograms and can carry out operations within a 100-km radius.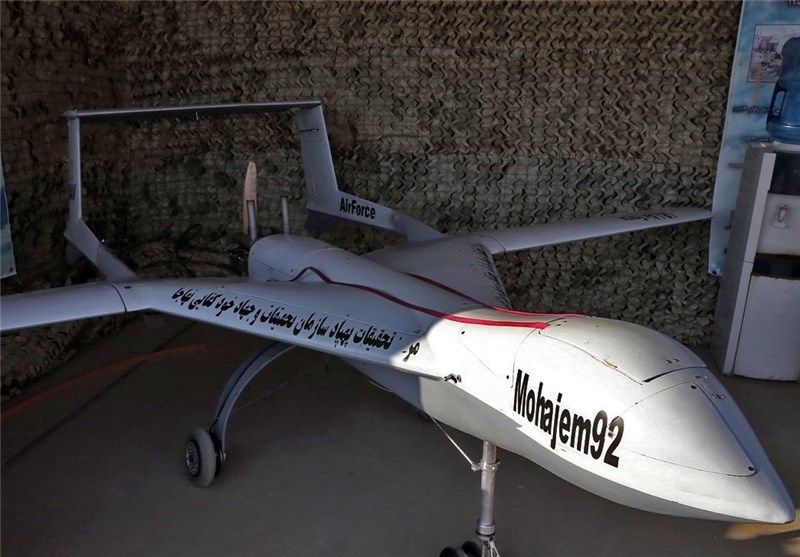 The drone was shown to the public for the first time during the ongoing Aerial Exhibition in Tehran started on Tuesday.
The version that has been displayed in Tehran is a reconnaissance drone, and is not a combat aircraft. However, it is possible that the military version would also be manufactured based on the Army's needs.
The Islamic Republic is now in possession of a broad range of UAVs which can be used for both civilian and military purposes.
Back in May 2014, the Iranian version of the US advanced RQ-170 drone was unveiled in a ceremony attended by Supreme Leader of the Islamic Revolution Ayatollah Seyed Ali Khamenei.
Experts at the IRGC Aerospace Force manufactured the stealth drone through reverse engineering. On December 4, 2011, an American Lockheed Martin RQ-170 sentinel unmanned aerial vehicle was captured by Iranian forces near the city of Kashmar in northeastern Iran.