Israeli Forces Shoot, Kill Palestinian Boy, 12, in Bethlehem
TEHRAN (Tasnim) – A 12-year-old Palestinian boy was shot and killed by Israeli soldiers during clashes in Aida refugee camp in Bethlehem on Monday, Palestinian medics told Ma'an.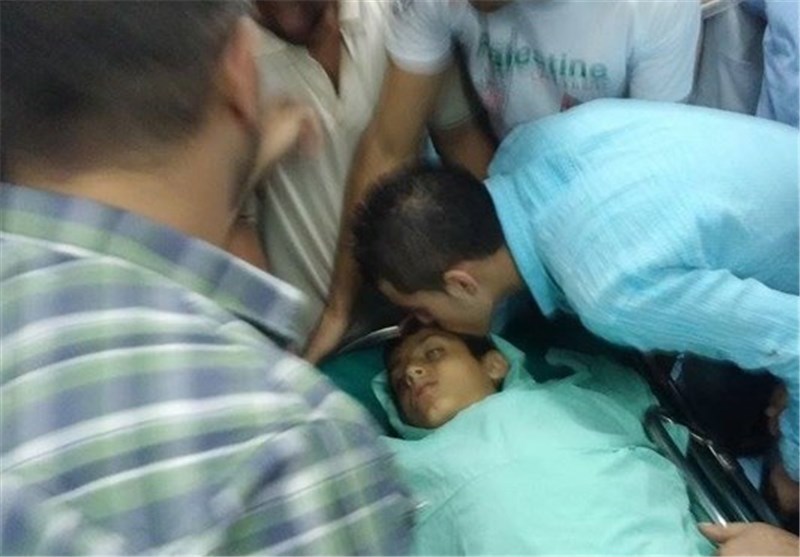 Abed al-Rahman Shadi Obeidallah, 12, was shot near his heart by Israeli forces during clashes in the refugee camp.
He was taken in a civilian car to hospital and immediately underwent surgery. However, doctors later pronounced him dead.
Another teenager was reportedly shot with live fire in the leg during the same clashes and taken to hospital for treatment, locals said.
An Israeli army spokeswoman said she was looking into the reports.
Israeli forces also shot a Palestinian teenager dead on Sunday during clashes in the northern West Bank village of Bala.
Red Crescent officials told Ma'an that 18-year-old Huthayfa Othman Suleiman was shot in the chest during clashes and died in the operation room.
The killings follow violent confrontations over the weekend in which the Palestinian Red Crescent documented at least 96 Palestinians who were wounded by live rounds or rubber-coated steel bullets in clashes with Israeli forces and settlers.
Overnight Saturday, Fadi Samir Mustafa Alloun, 19, from the East Jerusalem village of al-Issawiya, was shot dead by Israeli forces after allegedly attempting to stab a group of Israelis.
The incident took place just hours after another Palestinian was shot dead when he stabbed and possibly opened fire on a family of Israelis at the Old City's Lion's Gate.
Two Israelis were killed and two others injured, including a two-year-old infant, in the attack.