Official: British Firms Eager to Promote Cooperation with Iran
TEHRAN (Tasnim) – President of the British Iranian Chamber of Commerce Sir Richard Dalton said Monday that British firms are eager to develop their long term cooperation with the Islamic Republic following the conclusion of nuclear talks between Iran and world powers.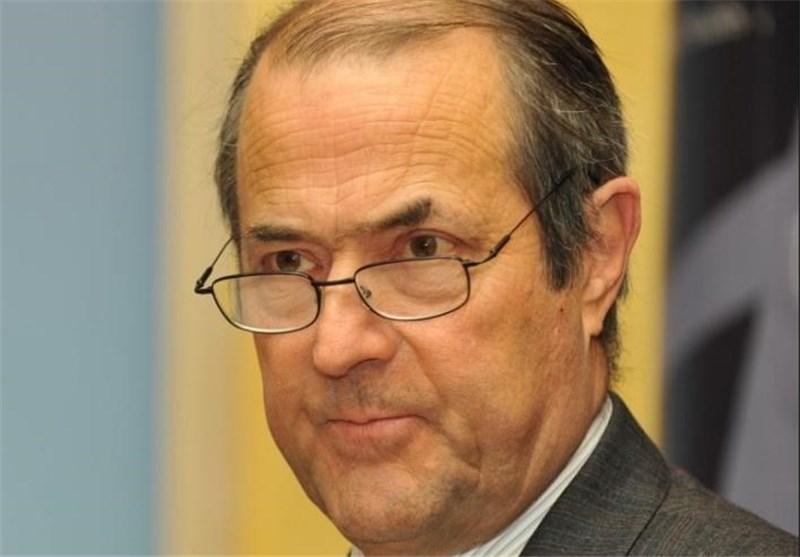 Sir Richard Dalton said British corporations are willing to increase their cooperation with Iran and transfer their latest technology to the country, adding that a good opportunity for exploring cooperation arenas and evaluating ways to promote trade and economic ties between the two nations has been created following the reopening of the British embassy after a four-year closure.
Dalton made the remarks after holding talks with Managing Director of Iran's Bank of Industry and Mine n Tehran.
Noting that Iran could reclaim its previous position among developing countries, president of the British Iranian Chamber of Commerce stressed that Britain can help Iran to that end in diverse fields, including oil and gas as well as modern technologies.
Sir Dalton has travelled to Iran with a trade delegation comprising representatives of major British oil and gas companies.
The visit comes against a backdrop of international enthusiasm for economic ties with Iran following the conclusion of nuclear talks between Tehran and the Group 5+1 (Russia, China, the US, Britain, France and Germany).
The comprehensive nuclear deal between Iran and the six powers would terminate all nuclear-related sanctions imposed on Iran after coming into force.
Experts believe that Iran's economic growth would rise remarkably after the final nuclear deal takes effect.