Armed Struggle, Palestinians' Strategic Option: Hamas
October, 06, 2015 - 16:16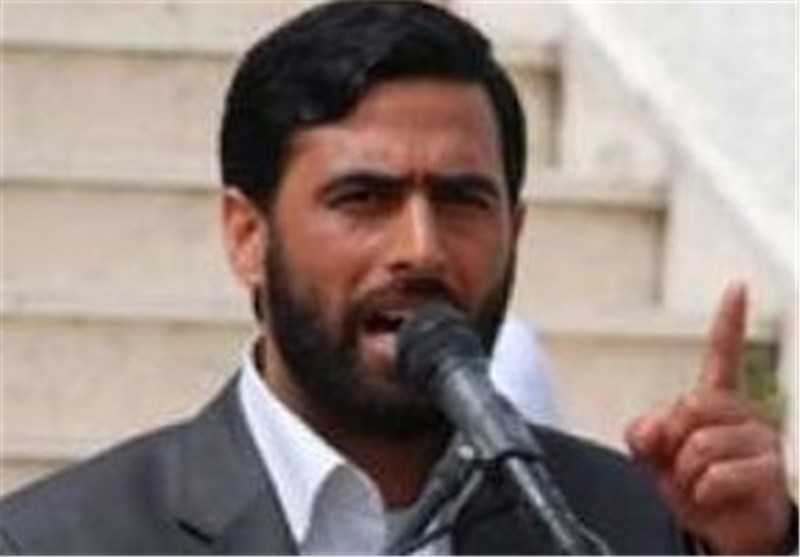 TEHRAN (Tasnim) – A spokesman for the Palestinian Islamic Resistance Movement (Hamas) said all Palestinians should fulfill their responsibility regarding the challenges facing Palestine, including the recent escalation of Israeli crackdown on people in the West Bank.
Speaking to the Tasnim News Agency on Tuesday, Mushir al-Masri said the fact that more than 400 Palestinians have been wounded in the West Bank in a single day spells an uprising in Palestine.
He insisted that all Palestinian people should feel responsibility at this "critical juncture" and fulfill their duties to meet the challenges that Palestine is facing.
Masri also affirmed that armed battle will remain a "strategic option" for the Palestinian nation to liberate their land, defend their sanctities and constrain the Zionists from carrying out their criminal thoughts.
Tensions have run high in the West Bank in recent days following a fresh wave of Israel's slaughter of Palestinians.
On Monday, a 12-year-old Palestinian boy was gunned down by Israeli soldiers during clashes in Aida refugee camp in Bethlehem.
Another teenager was also reportedly shot with live fire in the leg during the same clashes and taken to hospital for treatment.
Israeli forces also shot a Palestinian teenager dead on Sunday during clashes in the northern West Bank village of Bala.
The killings follow violent confrontations over the weekend in which more than 400 Palestinians were wounded by live rounds or rubber-coated steel bullets in clashes with Israeli forces and settlers.