Iran's Nat'l Interests in Focus during Parliament's JCPOA Review: Speaker
TEHRAN (Tasnim) – The Iranian parliament pays special attention to the country's national interests and strengthened defense capabilities in the process of evaluating the finalized text of a comprehensive nuclear deal between Tehran and world powers, Parliament Speaker Ali Larijani said.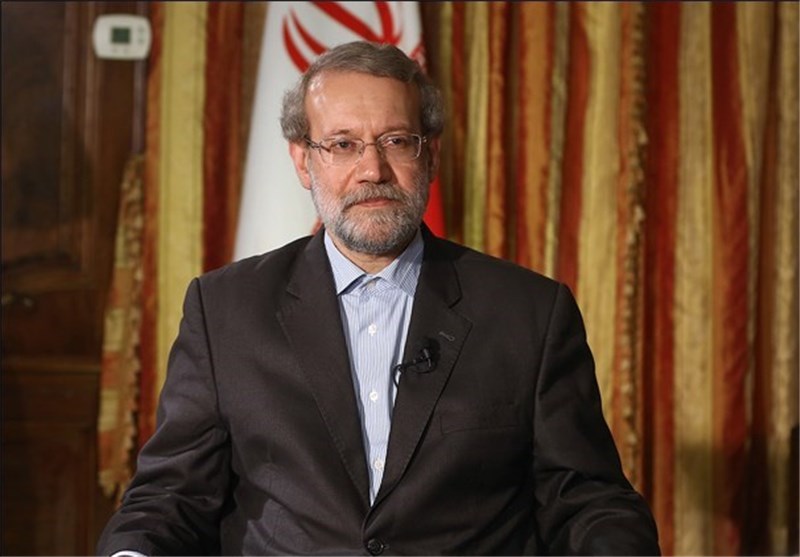 Speaking to reporters upon arrival in Iran's western city of Shahrekord on Wednesday, Larijani said the parliament's national security and foreign policy commission has assessed the Joint Comprehensive Plan of Action (JCPOA), a lasting nuclear deal that Iran and the Group 5+1 (Russia, China, the US, Britain, France and Germany) finalized in July.
He added that the JCPOA is going to be discussed in an open session of the parliament next week.
Larijani underlined that in reviewing the JCPOA, the parliament will consider the need for vigilance in the face of foreigners lest they take advantage of the deal and pose a threat to the country's national interests.
It also attaches significance to fortification of Iran's defense capabilities, the speaker went on to say.
Following the conclusion of nuclear talks between Tehran and the six powers, Iranian President Hassan Rouhani gave an assurance that the accord would not put any restrictions on the country's defense capabilities or undermine its national security.