Iran's MP Blames Regional Insecurity on US "Wrong" Policies
TEHRAN (Tasnim) – A senior Iranian lawmaker highlighted the ongoing crises in the Middle East, and rapped the wrong moves made by the US and its allies as the main reason behind the insecurities in the region.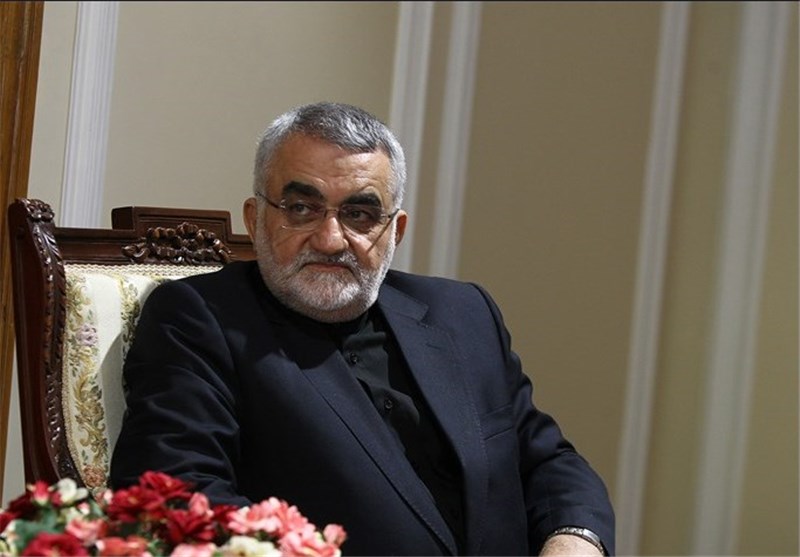 The wrong moves by the United States and its allies and the mistakes they made have exacerbated the insecurities in the region, from Afghanistan and Iraq to Libya and Yemen, Chairman of the Iranian Parliament's National Security and Foreign Policy Commission Alaeddin Boroujerdi said.
He made the remarks in a Tuesday meeting with the visiting head of Iran-Tunisia Parliamentary Friendship Group Mohammad Saad here in Tehran.
Boroujerdi further urged the Islamic states to think of solutions to restore peace and stability to the crisis-hit region.
Saad, for his part, praised Tehran as one of the key players in the region and the world that has managed to restore the Iranian nation's rights by resisting sanctions and pressures.
He further condemned the policies held by certain Arab countries in the region, saying these have helped cause the crises in Syria, Iraq, and Yemen.
"The continuation of crisis in the region will not be to the interest of any country," the North African country's lawmaker noted.