Russian Strikes Bring Syrian Army's Victory over Terrorists Closer: Damuscus
TEHRAN (Tasnim) – The launch of Russia's military operation against the Islamic State in Iraq and the Levant militants in Syria has brought the victory of the Syrian Army over terrorist groups closer, Minister of State for National Reconciliation Affairs Ali Haidar said.
October, 20, 2015 - 18:12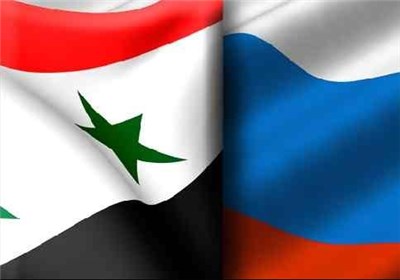 Russia's Sukhoi Su-25, Su-24M and Su-34 attack aircraft, with the support of Su-30 jets, commenced precision airstrikes against terrorist targets in Syria on September 30, following a request from Syrian President Bashar Assad.
Since the beginning of the air campaign, the Russian Aerospace Forces have carried out several hundred airstrikes, killing multiple militants and destroying command centers, training camps and ammunition depots.
"One hundred percent, no doubt [the Russian operation would expedite the Syrian Army's victory]. It has become a new step in the development of events on the combat scene and is ensuring favorable ground for new developments of the Syrian Army on the ground which we are now witnessing," Haidar told RIA Novosti in an interview reported by Sputnik News on Tuesday.
Following the start of the Russian air campaign, Syrian General Staff Lt.-Gen. Ali Abdullah Ayyoub said that the country's Armed Forces had launched a large-scale operation to retake occupied areas from terrorists.