Iran Keen to Expand Trade Ties with Germany: Minister
TEHRAN (Tasnim) – Iran's Minister of Industry, Mine, and Trade Mohammad Reza Nematzadeh voiced the country's willingness to promote its bilateral trade with the German Federal Republic, the southern state of Bavaria in particular.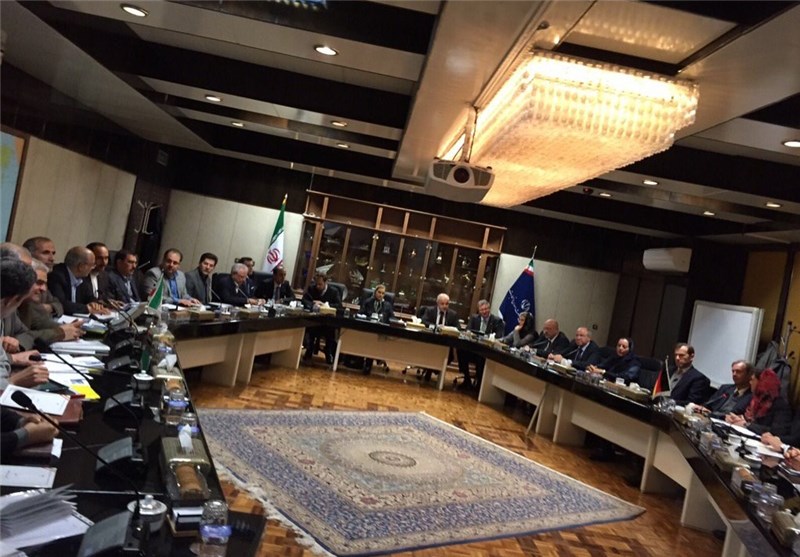 In a Monday meeting with visiting Bavarian State Ministry for Economic Affairs and Media, Energy and Technology Ilse Aigner and her accompanying delegation, Nematzadeh noted that Iran's policies for the country's industrial development are based on joint investments with foreign investors.
"Electricity and energy industries, advanced industries, electronics, medical equipment, light, heavy, and commercial vehicles, buses and diesel engines, steel and parts industries, tires, renewable energies, and food industries are among the fields where the two sides can cooperate," the Iranian minister added.
Iran plans to manufacture 3 million cars in a year, Nematzadeh stated, adding that Tehran can use German engines for all these cars provided that they are manufactured inside the country.
He also expressed the country's interest in joint investments on chain stores, small and medium industries, and industry clusters.
Aigner, for her part, voiced Germany's eagerness to increase its trade cooperation with Iran, saying, "We want to make long-term investments."
The meeting came against the backdrop of a new wave of renewed interest in ties with Iran after Tehran and the Group 5+1 (Russia, China, the US, Britain, France and Germany) on July 14 reached a conclusion over the text of a comprehensive 159-page deal on Tehran's nuclear program.
The comprehensive nuclear deal between Iran and the six powers would terminate all nuclear-related sanctions imposed on Iran after coming into force.
Experts believe that Iran's economic growth would rise remarkably after the final nuclear deal takes effect.