Iran Resolved to Boost Ties with Tunisia: Diplomat
TEHRAN (Tasnim) – Iranian Deputy Foreign Minister Morteza Sarmadi, in a meeting with Tunisia's visiting Secretary of State for Arab and African Affairs Touhami Abdouli, voiced the Islamic Republic's willingness to deepen its relations with the North African country.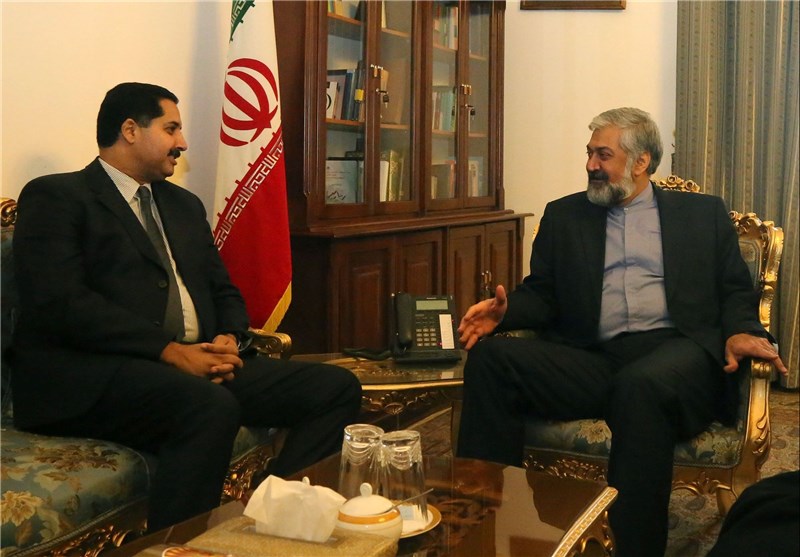 In the meeting held in Tehran on Tuesday, Sarmadi hailed bilateral ties between Iran and Tunisia as "brotherly and friendly", saying that Tehran has adopted a "serious approach" to the development of relations with Tunis.
He further pointed to the requirements for closer ties between the two countries, saying that the 12th meeting of the joint economic commission can help take major strides to promote the relations in all spheres.
Abdouli, for his part, said relations between Tehran and Tunis have always had "a positive and growing outlook", adding that the relations are based on mutual respect and interest.
In a meeting with Iranian Foreign Minister Mohammad Javad Zarif earlier on Tuesday, the top Tunisian official, had called for stronger cooperation with Iran and expressed the hope that political relations between the two countries would positively affect economic ties.
Earlier in September, Zarif had visited Tunisia during his regional tour of Africa, and conferred with the country's high ranking officials on bilateral ties.