Iranian, Russian FMs Discuss Syria Crisis
TEHRAN (Tasnim) – Iranian Foreign Minister Mohammad Javad Zarif and his Russian counterpart Sergey Lavrov on Wednesday discussed the ongoing crisis in Syria.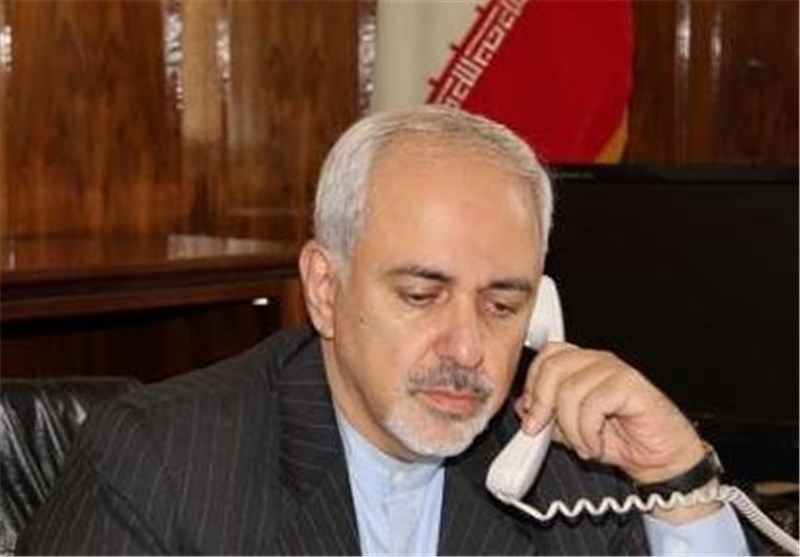 In a phone conversation on Wednesday, Zarif and Lavrov discussed the latest developments in Syria and exchanged views on ways to combat terrorism in the Arab country.
"Within the framework of discussion on the regional agenda, an exchange of opinions continued on the ways of settlement in Syria. Ahead of a next session of the Syrian Support Group in Vienna on November 14, the ministers emphasized a need for constructive approaches and efficient co-ordination of international effort in fight against terrorism and towards an early launch of an intra-Syrian political dialogue," according to a statement by the Russian Foreign Ministry.
"It was stated that the dialogue, just as the Vienna statement by the participating countries of October 30 provides for should be carried out under the auspices of the United Nations between the government of Syria and a credible delegation of the Syrian opposition, while the external actors, including the members of the Syrian Support Group, should help the parties to achieve agreements, and not substitute for the intra-Syrian or anticipate their results," the statement added.
The telephone conversation came ahead of an upcoming round of multilateral talks on Syria, due to be held in Austria.
The first round of meetings on Syria was held in Vienna on October 30. Senior diplomats from a number of influential countries, including Iran the US and Russia, as well as envoys from the United Nations (UN) and the European Union (EU) attended the talks.
It was the first time that Tehran participated in the international talks on Syria. Two previous conferences, known as Geneva I and Geneva II, failed to achieve anything in terms of resolving the conflict in the Arab country.
Syria has been gripped by civil war since March 2011 with Takfiri terrorists from various groups, including ISIL, currently controlling parts of it.
According to the United Nations, more than 250,000 people have been killed and one million wounded during the conflict.
In the meantime, Iran has remained a close ally of Syria and supports its legitimate government in the face of foreign-backed militancy.