Azerbaijani Snipers Kill 2 Karabakh Troops: Separatists
TEHRAN (Tasnim) - Azerbaijani sharpshooters have shot dead two ethnic Armenian soldiers of the breakaway Nagorno Karabakh's army, separatists said Friday, in the latest clash over the disputed enclave.
November, 13, 2015 - 16:47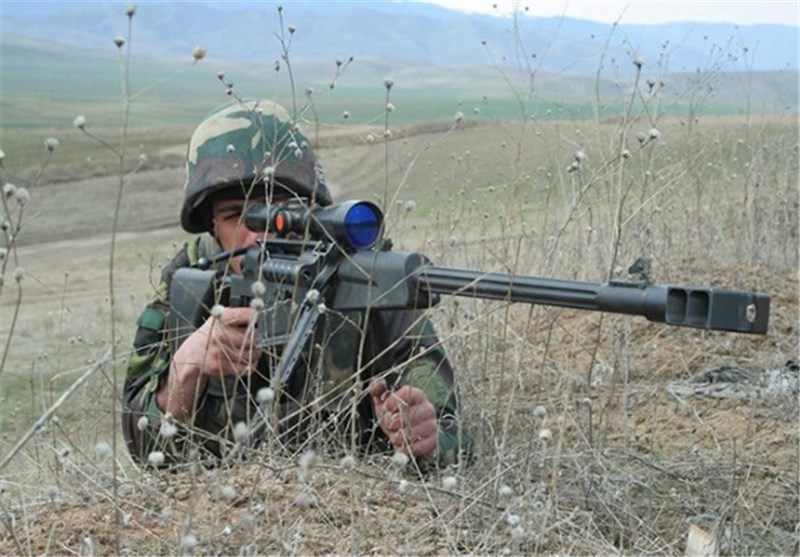 "On November 12, two Karabakh army servicemen were killed by Azerbaijani snipers at the southern sector of the Karabakh frontline," the rebel defense ministry said in a statement, AFP reported.
Armenia and Azerbaijan are locked in a decades-long conflict over Nagorno Karabakh, an Armenian-backed ethnic Armenian territory in Azerbaijan.
The two ex-Soviet nations regularly exchange fire along their shared border and across Karabakh's volatile frontline.
Ethnic Armenian separatists backed by Yerevan seized control of the territory during a 1990s war that left 30,000 dead.
Despite years of negotiations, the two countries have not signed a final peace deal to cement a tenuous ceasefire.
In a first since the 1994 ceasefire, both sides reportedly used large-caliber artillery in tit-for-tat attacks in September, raising the specter of a new war.
International mediators to Karabakh peace talks coordinated by the Organisation for Security and Cooperation in Europe (OSCE) at the time "condemned in strong terms" the violence that caused civilian casualties, and called on both countries to "accept an OSCE mechanism to investigate ceasefire violations".