Deputy FM Rejects Bahrain's Anti-Iran Claims
TEHRAN (Tasnim) – Iranian First Deputy Foreign Minister Morteza Sarmadi slammed Bahraini officials' recent anti-Iran remarks, urging them to deal with their "deep" domestic problems instead of raising allegations against Tehran.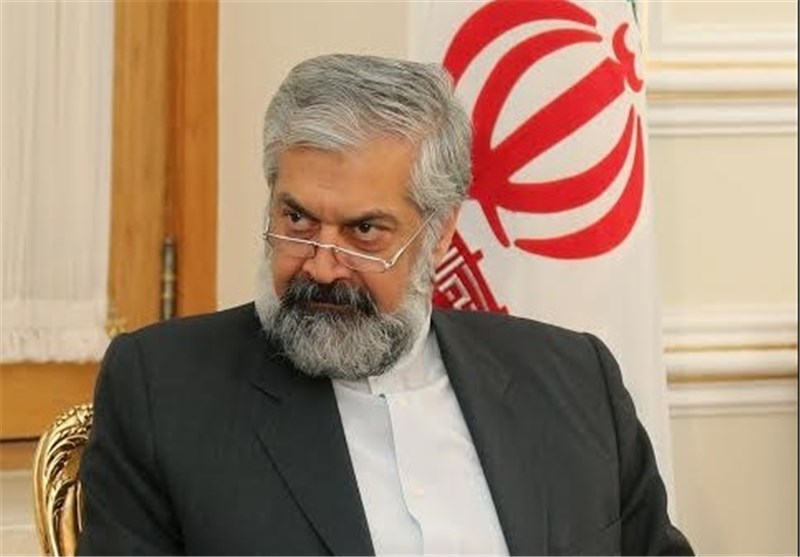 "Bahraini authorities had better try to find a solution to their deep domestic problems," Sarmadi told reporters here in Tehran on Sunday.
He made the remarks in reaction to Bahrain's recent move to summon the Iranian envoy over their claims about Tehran's meddling policies in the Arab country, which Sarmadi described as mere "projection".
Bahrain summoned Iran's acting charge d'affaires over what Al Khlaifa regime describes as Tehran's "blatant interference" in the tiny Persian Gulf Kingdom's domestic affairs.
At the meeting on Saturday, an official protest note was presented to Hamid Shafiezadeh over Iran's support for the oppressed people of Bahrain.
The Bahraini official described the Islamic Republic's stance on human rights violations in Arab country as "blatant interference in Bahrain's domestic affairs and an abuse of the kingdom's sovereignty and independence," the state-run Bahrain News Agency (BNA) reported on Saturday.
Bahrain has repeatedly accused Iran of meddling in its internal affairs, which Tehran vehemently denies, saying that Manama seeks to divert attentions from its internal crisis by raising such allegations.
Bahrain, a close ally of the US in the Persian Gulf region, has been witnessing almost daily protests against the ruling Al Khalifa dynasty since early 2011, with Manama using heavy-handed measures in an attempt to crush the demonstrations.
Prominent human rights organizations such as Amnesty International and Human Rights Watch have strongly criticized the Al Khalifa regime for state crackdown on pro-democracy protests, including detention of activists, violent methods to disperse demonstrators, and a media blackout on rallies.