Turkey's Downing of Russian Jet against Interest of Region: Iran's Velayati
TEHRAN (Tasnim) – An international adviser to Supreme Leader of the Islamic Revolution said a recent attack on a Russian fighter jet in the Syrian airspace by Turkish Air Force was not in line with regional interests.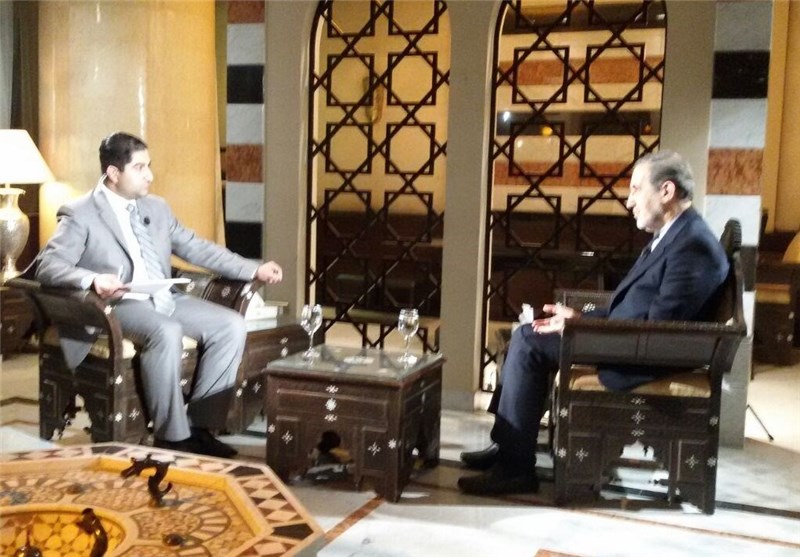 In an interview with the Lebanese al-Mayadeen television network on Sunday, Ali Akbar Velayati said downing of Russian Sukhoi Su-24M warplane by Turkish military on November 24 did not serve regional interests, stressing that Iran "seeks to end the tensions" created between Moscow and Ankara following the attack.
Velayati, who is also head of the Strategic Research Center of Iran's Expediency Council, said the future of the region will be indebted to more cooperation among Iran, Russia and Syria, expressing the hope that peace would be restored to the region.
The senior Iranian official also said dialog among warring factions in Syria would be only possible if foreign support for the militants operating in the Arab country ends and all rebel groups are disarmed.
Velayati is currently on an official visit to Syria to discuss various bilateral and regional issues with the Arab country's senior officials.
Upon his arrival to Damascus on Sunday, he held talks with Syrian President Bashar Assad and discussed the latest regional developments.
During the meeting, President Assad noted that the recent victories by the Syrian army and volunteer forces against the Takfiri terrorists operating in the Arab country were achieved with the support of "friendly" and "allied" states, particularly Iran and Russia.
The Syrian president also expressed his gratitude for the prudence of Supreme Leader of the Islamic Revolution Ayatollah Seyed Ali Khamenei and his support for Damascus.
Velayati, for his part, attached great importance to Tehran-Damascus strategic ties for promotion of resistance in the face of Western plots.
Syria has been gripped by civil war since March 2011 with Takfiri terrorists from various groups, including the ISIL, currently controlling parts of it.
According to the United Nations, more than 250,000 people have been killed and one million wounded during the conflict.
In the meantime, Iran has remained a close ally of Syria and supports its legitimate government in the face of foreign-backed militancy.