Arrogant Powers Plotting to Divide Muslims to Keep Israel Secure: IRGC Commander
TEHRAN (Tasnim) – Commander of the Islamic Revolution Guards Corps (IRGC) Ground Force Brigadier General Mohammad Pakpour warned against plots hatched by hegemonic powers to create division among Muslims, saying that they are seeking to protect the security of the Israeli regime.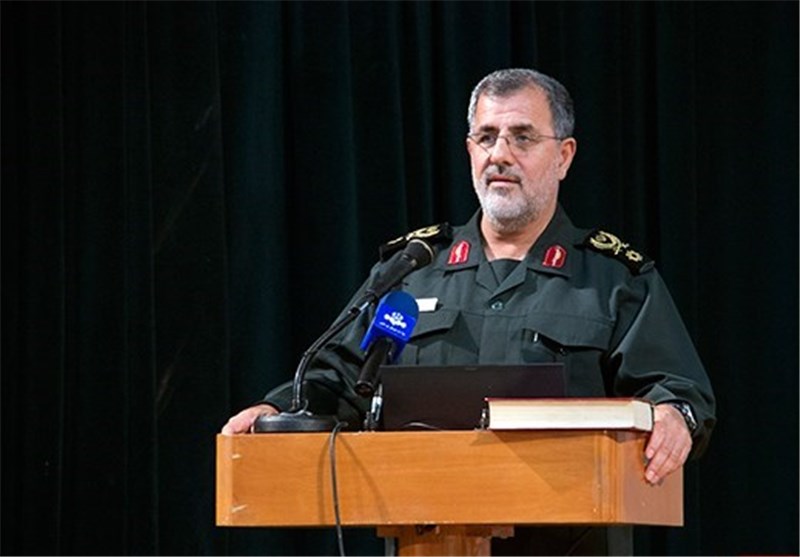 Speaking to a gathering in the southeastern city of Zahedan on Tuesday, Brigadier General Pakpour highlighted the sinister intent of Islam's enemies to create terrorist groups like ISIL (also known as Daesh) and al-Qaeda.
"The objective of the enemies of Islam to create such groups is to pit Muslims against one another and ensure the security if the Zionist regime," he stated.
The commander further emphasized that setting Muslims in opposition to one another has actually happened in Pakistan, Iraq, Lebanon, Syria and other Islamic countries.
He went on to say that as a result of enemy plots, terrorism has shed the blood of people in those countries.
The ISIL Takfiri group has been committing heinous crimes against Muslims and others in Iraq, Syria and several other countries.
The group, which is believed to be supported by the West and some regional Arab countries, made swift advances in much of northern and western Iraq over the summer 2014, after capturing large swaths of northern Syria.
The terrorist group claims as an independent state the territory of Iraq and Syria, with implied future claims intended over more of the Levant, including Lebanon, occupied Palestine, Jordan, Cyprus, and Southern Turkey.