We Will Not Retreat in Syria until Takfiri Groups Removed: Hezbollah Official
TEHRAN (Tasnim) - Hezbollah has no choice but to confront and emerge victorious in its bid to remove Takfiri extremist groups operating in Syria, deputy head of the party's executive council Sheikh Nabil Qaouk said Tuesday.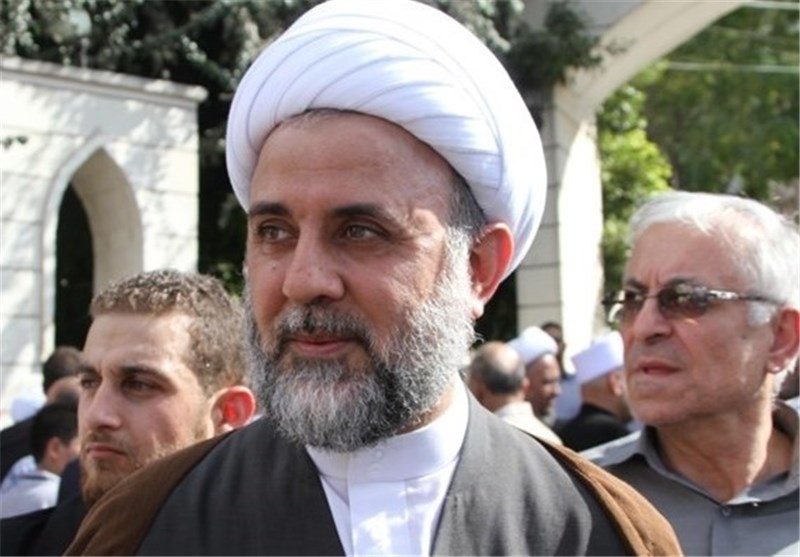 "No matter what were the sacrifices and prices and despite the bombings and suicide bombers, Hezbollah will not change its stances, back down or lessen its intervention in Syria," Qaouk said during a memorial in the southern town of Saksakieh.
He underlined "security and stability will not be complete in Lebanon without eradicating takfiris who are entrenched along Lebanon's border and in Syria," The Daily Star reported.
Qaouk highlighted that "safeguarding Lebanon compels [Hezbollah] to continue its battle in Syria to eradicate the takfiri presence."
"We will not retreat despite the Saudi and Qatari support to the takfiri groups, as they are funding them and providing them with weapons and military expertise," he concluded.
Lebanon has been repeatedly jolted by security incidents linked to the war in Syria, where Hezbollah is fighting alongside the Syrian army against militant groups including extremists.