Velayati Stresses Iran's Continued Support for Lebanon
December, 01, 2015 - 15:37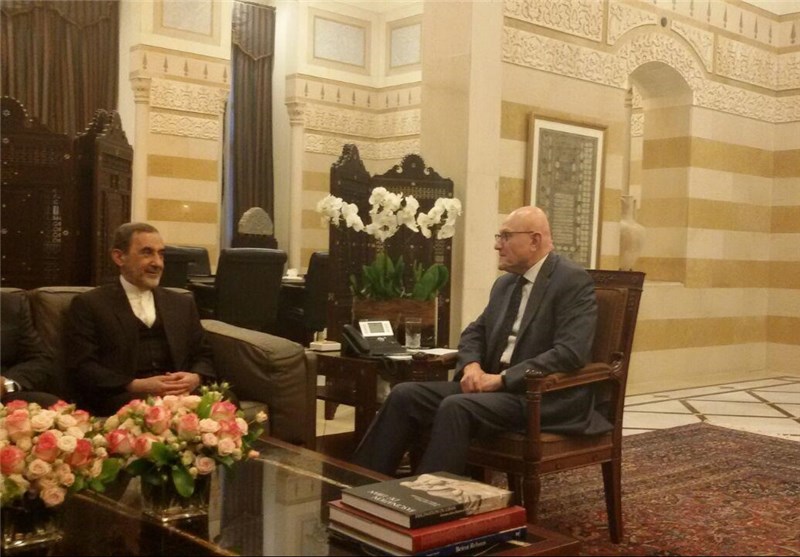 TEHRAN (Tasnim) – Head of the Strategic Research Center of Iran's Expediency Council Ali Akbar Velayati reaffirmed the country's unwavering support for Lebanon, saying that Tehran will spare no effort to help Beirut resolve the protracted presidential crisis in the Arab country.
Lebanon's government and people enjoy a great status in the Arab world, Velayati said in a meeting with Lebanon's Prime Minister Tammam Salam in the capital, Beirut, on Monday.
He added that given Lebanon's unique features, the country's government and people can resolve the current presidential crisis in such a way that would serve the interests of the Lebanese nation.
As in the past, the Islamic Republic of Iran will not spare any effort to help Lebanon in this regard, said Velyati, who is also a top adviser to Supreme Leader of the Islamic Revolution Ayatollah Seyed Ali Khamenei.
The president in Lebanon is chosen by parliament. But the country's parliamentarians have failed to elect one since Michel Suleiman's term expired on May 25, 2014.
Lebanon's Parliament Speaker Nabih Berri on November 11 postponed a presidential vote to December 2 due to lack of quorum.
The first round of a National Dialogue sponsored by Berri was held earlier in September at the Parliament in Downtown Beirut.
The talks underscored sharp differences between the rival parties over how to resolve the prolonged political crisis that has plunged Lebanon into a presidential vacuum and paralyzed the executive and legislative branches of government.
Velayati has made the trip to Beirut to meet with Lebanese officials and hold talks on issues of mutual interest.
He is accompanied by Iran's Deputy Foreign Minister for Arab and African Affairs Hossein Amir Abdollahian in this trip.
Before arriving in Lebanon, he had visited the Syrian capital on Sunday and held talks with President Bashar al-Assad and a number of other senior officials of the Arab country.