Israeli Forces Abduct 28 Palestinians in West Bank
TEHRAN (Tasnim) – Israeli troops abducted 28 Palestinians in search and arrest raids across the occupied West Bank on Wednesday, local media reported.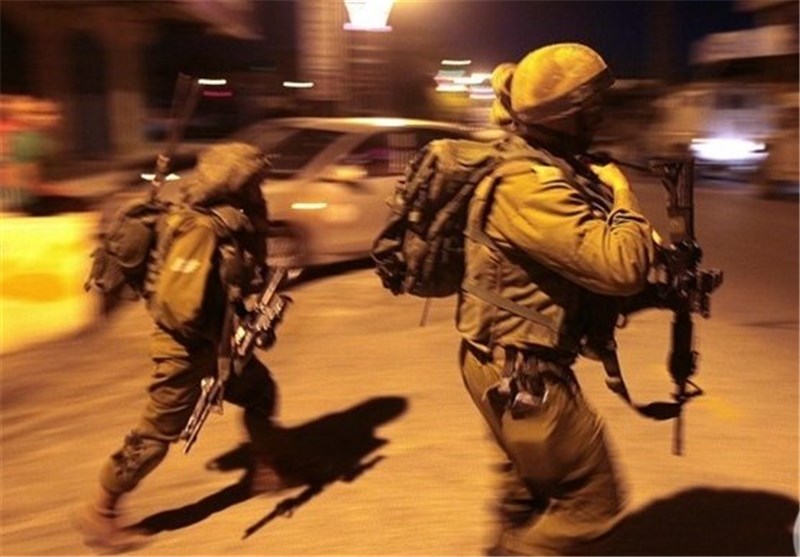 Israeli troops flooded various neighborhoods in the occupied West Bank on Wednesday and arrested 28 residents after storming homes, said Muhammad Ayyad Awad, a member of a popular committee in the town of Beit Ummar, north of Hebron (al-Khalil), Ma'an news agency reported.
He added that six of the detainees were identified as Omar Muhammad Khalil Awad, 14, Amr Riyad Issa Arrar, 15, Rashid Yousef Bader Awad, 16, Muhammad Nidal Amer Abu Maria, 16, Ayesh Khalid Sabri Awad, 19, and Okal Mahmoud Yousef Ahmad Jawabra, 19.
The latest wave of tensions was triggered by Israel's imposition in August of restrictions on the entry of Palestinian worshipers into the al-Aqsa Mosque compound in East al-Quds.
The Palestinian Health Ministry says over 80 Palestinians have lost their lives at the hands of Israeli forces since the beginning of October.