Gas Explosion Injures 26 in Beirut
TEHRAN (Tasnim) – At least 26 people were injured in the third reported gas explosion in Lebanon this year, putting the spotlight on a long-standing issue regarding gas canister safety and quality in the country.
December, 12, 2015 - 13:28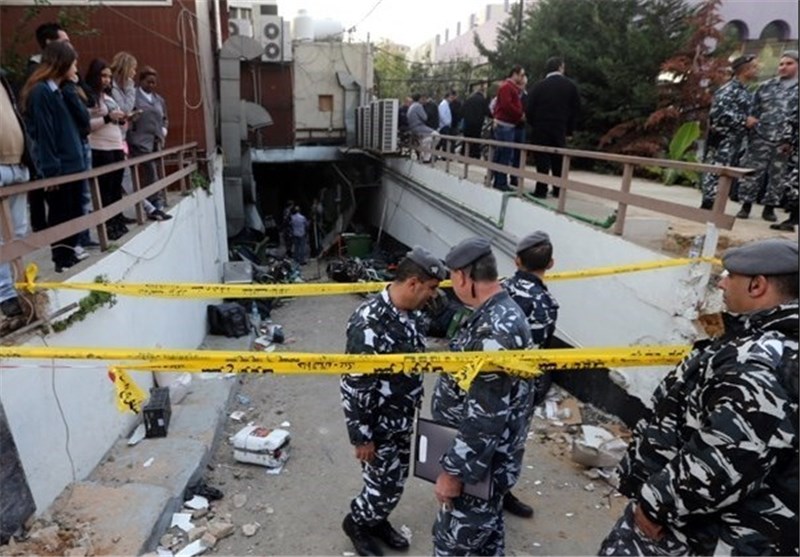 Eight teams of medics from the Lebanese Red Cross on Friday rushed to the Roadster diner kitchen in Antelias, north of Beirut, to treat the injured, The Daily Star reported on Saturday.
"Some were transferred to nearby hospitals, and some were treated on-site," head of the Red Cross, George Kettaneh said. One of the wounded, a foreigner, is in critical condition at Abou Jaoude Hospital.
The exact reasons behind the accident are still unclear, but it is suspected to have been caused by a gas leak in the kitchen of Roadster diner. The restaurant's management ensured the public that it would do everything it could can to get to the bottom of the incident, as expressed on its social media platform.
"Roadster diner's management ensures that it is rigorously following the investigations about the reasons behind the accident that took place at Roadster's delivery center in Antelias earlier today which indicates so far that the source was external. For the time being, the health and well-being of our Roadster family is a top priority for us, and we will exert every effort to ensure our employees receive the best treatment possible."
The kitchen confirmed that at least 21 Roadster employees were inside, located in the basement of the building, when the blast occurred around noon.
The force of the blast knocked over several motorcycles parked outside the building, heavily damaged a neighboring sweet shop, and lightly damaged a number of other shops in the vicinity.
"The explosion was very loud, the entire ceiling collapsed," the kitchen manager said. He confirmed that the cause of the blast has yet to be determined. Security forces cordoned off the area with yellow tape as dozens of residents and employees from neighboring businesses gathered to watch. No smoke was seen coming from the blast site.
The head of Beirut's Gas Cylinders Distribution Syndicate, Jean Hatem, told the press that the reason behind the explosion was due to improper handling of gas cylinders. However, Hatem was interrupted by the head of Roadster, Mohammad Sabeh, who said it was still too early to speculate what had caused the blast, directing the attention of spectators to two large gas cylinders on the roof of the building which appeared to be intact.