8 Killed, Dozens Wounded in Car Bomb in Syria's Homs
December, 12, 2015 - 16:21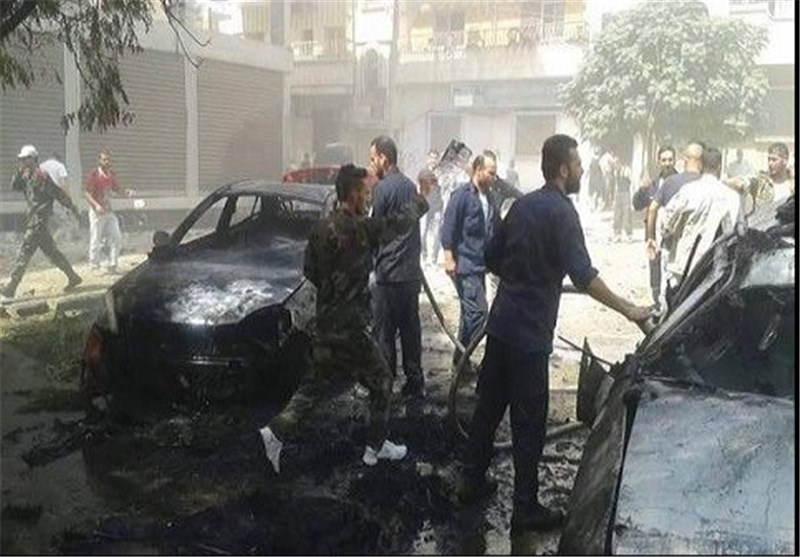 TEHRAN (Tasnim) – A large car bomb struck the central Syrian city of Homs Saturday, killing at least eight people and wounding dozens, state media said.
The blast struck the city's Al-Zahraa neighborhood, where most residents are Alawite. Syria's state news agency SANA said eight people were killed and 25 wounded.
The so-called Syrian Observatory for Human Rights gave the same death toll but said at least 35 were wounded, "some of them in a critical condition."
The monitoring group said a second blast was heard in the city, but its cause was unclear.
"The explosion was terrifying. Body parts were on the ground... It was one of the biggest explosions to hit Homs," a 28-year-old woman working in a neighborhood coffee shop told AFP.
"The blast left a huge crater, and people were running in every direction in fear of more explosions," she added.
Provincial governor Talal Barazi said the car had been carrying at least 150 kilograms (330 pounds) of explosives.
The Saturday attacks came even as foreign-backed militants have begun evacuating Waer, the last militant-held district in Homs. The evacuation, which began earlier in the week, came as part of a deal reached between the government in Damascus and the militants on December 1.