Kerry Seeks "Real Progress" on Syria at Moscow Talks
TEHRAN (Tasnim) – US Secretary of State John Kerry said he wanted to use a visit to Moscow on Tuesday to make "real progress" in narrowing differences with Russian leader Vladimir Putin over how to end the conflict in Syria.
December, 15, 2015 - 17:44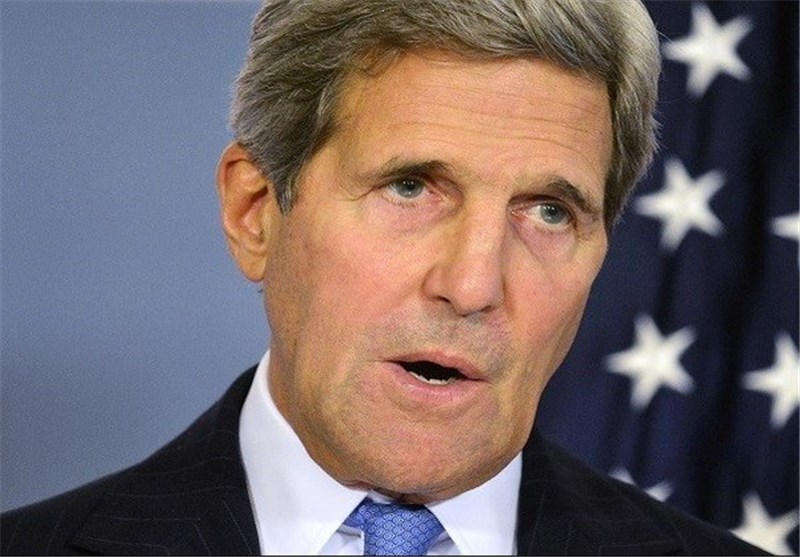 Kerry is seeking to prepare the ground for a third round of talks of world powers on Syria but it was not clear if a meeting pencilled in for Friday in New York would go ahead.
Russia and the United States have not reached agreement over the role of Syrian President Bashar al-Assad in any political transition or over which rebel groups should be part of talks.
"I look forward to making real progress," Kerry said at the start of talks with Russian Foreign Minister Sergei Lavrov, Reuters reported.
"I think the world benefits when powerful nations with a long history with each other have the ability to be able to find common ground," he said.
Kerry, who will meet Putin later on Tuesday, told Lavrov: "Even when there have been differences between us we have been able to work effectively on specific issues."
Russia has launched a campaign of airstrikes to target ISIL militants.The Kremlin says the Syrian people, and not external powers, should decide Assad's political fate.
Lavrov told Kerry there was a need for more effective international cooperation in fighting terror. "On that route there are still questions which today we need to look at," Lavrov said in his opening remarks.
The run-up to the Moscow talks underlined the distance between Moscow and Washington on how to deal with the Syria crisis.
Russian Foreign Ministry also issued a statement complaining that Washington was not ready to fully cooperate in the struggle against ISIL militants and needed to rethink its policy of "dividing terrorists into good and bad ones".
While Kerry said there were still "kinks" that needed to be worked out, mainly to do with which groups should be included in the talks, the Kremlin rejected the results of the Riyadh meeting, saying some of the groups were considered terrorists.