Iranian Cleric Sees Killings of Shiites in Nigeria "Indescribable Heinous Crime"
TEHRAN (Tasnim) – Tehran's Provisional Friday Prayers Leader Ayatollah Ahmad Khatami condemned a recent attack by Nigerian Army on the country's Shiite community, saying that killings of Shiite Muslims are an "indescribable heinous" crime.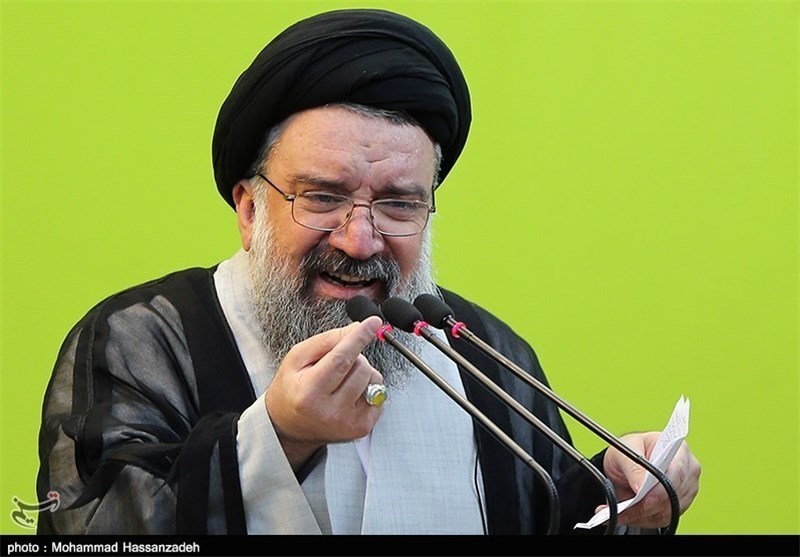 "The crime is too horrible to be described," Ayatollah Khatami said in an address to a large congregation of worshippers here in Tehran on Friday, referring to the huge number of people that were killed in recent attacks by the Nigerian army in the northern city of Zaria last weekend.
The cleric added that the exact death toll is unknown, but it can surely be said that the Nigerian army has shed the blood of hundreds of Shiites.
He further denounced Abuja's excuse for the killings, saying that it is naive to say that the army troops had been confronted by the Shiites and it is more naive to believe such a lie.
The cleric emphasized that killing hundreds and refusing to return the bodies to their families and also the move to bury them in mass graves is a crime similar to those committed by the Zionist regime of Israel.
By such a crime, the Nigerian government has emboldened Takfiri terrorists and militants of Boko Haram and ISIL (Daesh) terrorist groups as well as the Israeli regime.
According to media reports, at least 100 people were killed this past weekend when the Nigerian army raided the Islamic Movement and arrested its leader, Ibrahim Zakzaky, in the northern city of Zaria.
On Sunday, the army raided several buildings connected to the Islamic Movement and the home of Zakzaky. They arrested him and killed key members of the group, including Zakzaky's second-in-command and spokesman.
Aliy, Zakzaky's son, was among dozens who lost their life in the raid.
Three of Mr. Zakzaky's sons had been killed in a similar attack by the Nigerian Army in July 2014.
The Islamic Movement insists its members did not attack the convoy of the Chief of Army staff, Tukur Buratai, as alleged by the Nigerian Army.