Iran Prepared to Export Oil to Mongolia via China: Zanganeh
TEHRAN (Tasnim) – Iranian Oil Minister Bijan Namdar Zanganeh said the Islamic Republic is ready to export oil to Mongolia with the cooperation of Chinese companies.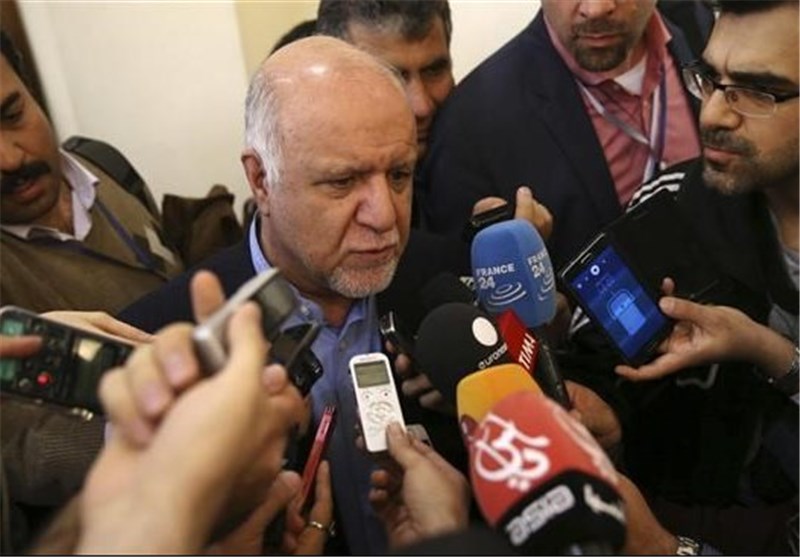 Speaking to reporters after his meeting with visiting Mongolian Foreign Minister Lundeg Purevsuren in Tehran on Thursday, Zanganeh pointed to the issues discussed in the session and said that given the existing capacities, Iran is ready to hold short-term courses for training manpower in the oil sector of the country.
He further said Mongolia is willing to buy the Iranian crude, adding that due to the fact that the country is landlocked and has no sea port, the only way to export oil passes through China.
"If the two countries (Mongolia and China) reach an agreement in this regard, Iran has no problem to export oil to Mongolia," the Iranian oil minister said.
In a meeting with Dambian Yam, Mongolia's new ambassador to Tehran, earlier on August 30, Iranian President Hassan Rouhani had voiced the country's readiness to promote mutual cooperation with Mongolia in political, cultural and economic areas.
President Rouhani highlighted the numerous capacities to boost economic cooperation between the two Asian countries and said Iranian companies are prepared to actively work with Mongolia's energy, road construction and mining sectors.
He described Tehran-Ulaanbaatar relations as "historical" and emphasized that Iran is willing to further boost scientific and cultural ties with Mongolia.